Home > Blog > Attic Storage Organization Tips
Attic Storage Organization Tips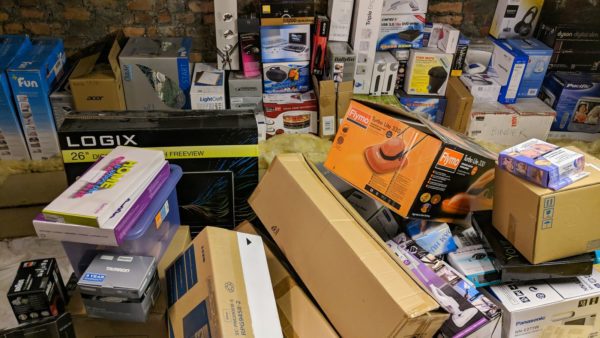 The attic is often an underutilized space in the house. If you're looking for more household storage space, try looking up! An organized attic can be used as additional household storage space to hold furniture, out of season clothing, decorations and more. But, before you can store items in the attic, it's important to get your attic organized and decluttered. Try out these tips below.
6 Essential Attic Organization Tips
Empty it out: The first step in organizing the attic is to take everything out of the attic and start with a blank slate. This will help you to get an idea of what you have stored in this space. Pull out all boxes, furniture pieces and other odds and ends and put them where you can easily see each item.
Clean the attic: Before putting everything back, clean your attic. Sweep up any dust, dirt or cobwebs that may be in the space.
Sort through your belongings: The best way to prevent your storage space from getting too cluttered in the future is to ensure all of the items going back inside of it are wanted. Sort through every storage box, bin and bag and remove broken, damage, duplicate or unwanted items. Depending on the state of the item, they can be given away, donated, sold or disposed of.
Take advantage of vertical space: Adding shelves to your attic can really help to increase storage space. Depending on the style of your attic, shelves can either be built into the structure of the attic, or simply just added to the space.
Invest in storage supplies: It's very possible that the reason your attic became cluttered before was because you didn't have proper storage supplies. Use plastic storage bins to store similar smaller items. These storage bins can be placed on the shelves.
Continuously organize: To prevent your attic from getting cluttered again in the future, it's important to view organizing your attic as a continuous project. As you notice your attic starting to get too cluttered again, spend time organizing it.
Self Storage Plus Has Home Storage Solutions!
Even after organizing your attic, you may discover that you simply need more storage space in your home. When you rent a storage unit, you're able to use it as an extension of your home to store books, clothing, furniture and other miscellaneous household items.
Self Storage Plus has storage facilities in the greater Washington, DC and Baltimore, MD areas. Regardless of whether you're looking for storage space to fit the contents of multiple rooms, or a smaller storage unit to fit clothes, documents and more, we have a storage unit for you. Reserve your storage unit with Self Storage Plus today!