Home > Blog > The Benefits of Renting a Storage Unit by Self Storage Plus
The Benefits of Renting a Storage Unit by Self Storage Plus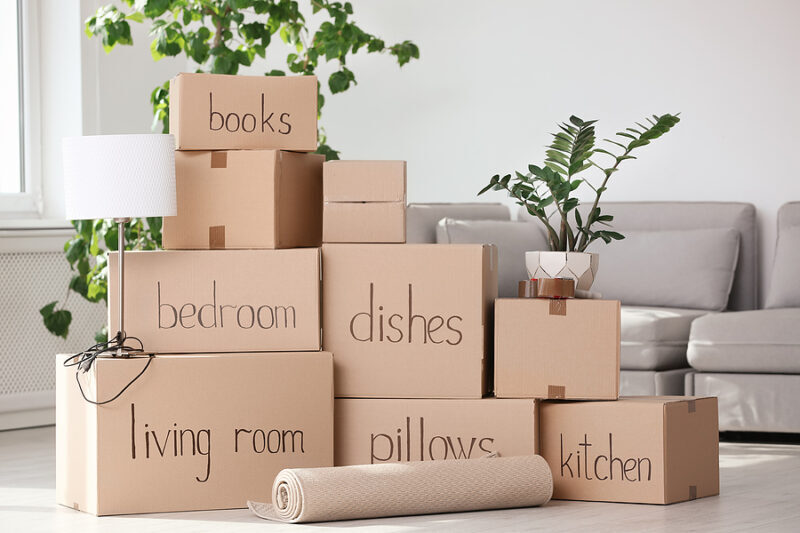 When you run out of space in your home for all of your belongings, your mind my drift to thoughts of renting a storage unit. And your next thought may be, "But will my items be safe?" It's perfectly normal to feel concern over keeping your items in a space away from home, but you should know that there are many benefits of a storage unit.
The Safety of Self Storage and Other Benefits
If you're looking for a place to store and organize your belongings, consider these 6 benefits of using a self storage unit:
There are multiple layers of security. Having concerns over the safety of your belongings is quite common. However, self storage facilities typically have levels of security that most homes do not. At Self Storage Plus, our security features are state-of-the-art and include 24-hour video surveillance, computerized access, and resident managers so you know your items are under a watchful eye. We also offer insurance to provide an added layer of assurance to your belongings.
You can keep your home safer. If you have small children in your family, you know how their little hands can find exactly what they're not supposed to. If you have power tools or renovation equipment in your home that can't be locked away, you could be looking at an accident waiting to happen. Moving these items into a storage unit can help keep your home safer.
Keep your items away from environmental changes. Here in the greater Washington, DC and Baltimore, MD areas, the winters are freezing and the summers are hot. When you store things in your home's attic or basement, they're susceptible to temperature fluctuations that can warp or crack many materials. Most storage units are temperature controlled, so your belongings are kept away from the changes in weather that could ruin them.
Reduce the clutter in your home. Over the years, we tend to accumulate many possessions, especially if you have children or have experienced a major life event. And because we all live busy lives, it can be difficult to find a place for everything, leaving items to fall wherever you last left them. You may find yourself surrounded by unused or duplicate items that you don't need right now, but you may again in the future. A storage solution offers the ideal solution to take back your space without giving up your belongings.
It's cost effective. When you're considering renting a storage unit, your finances are probably a factor. Thankfully, when it comes to storage space, you only pay for what you need. Facilities like Self Storage Plus offer everything from 5×5 lockers to units as large as 10×30. If you're not sure what size you need, a storage calculator can help.
You can give your small business a boost. Self storage isn't just for personal items. If you have a small business, you can use the space to keep merchandise or material. This can be the ideal situation if you don't have a brick-and-mortar location or if you're out of space in your stock room.
Safe Storage Near Me with Self Storage Plus
If you're looking for a safe storage space, look no further than Self Storage Plus. Not only are our units and property kept secure, but we offer a range of sizes to fit every need. We even offer specials throughout the year because we want to provide storage that's both convenient and affordable. If you live in the greater Washington, DC and Baltimore, MD areas, reserve a storage unit at one of our 47+ locations to get started!