Home > Blog > Happiest Meals: Best Restaurants in Baltimore for Families
Happiest Meals: Best Restaurants in Baltimore for Families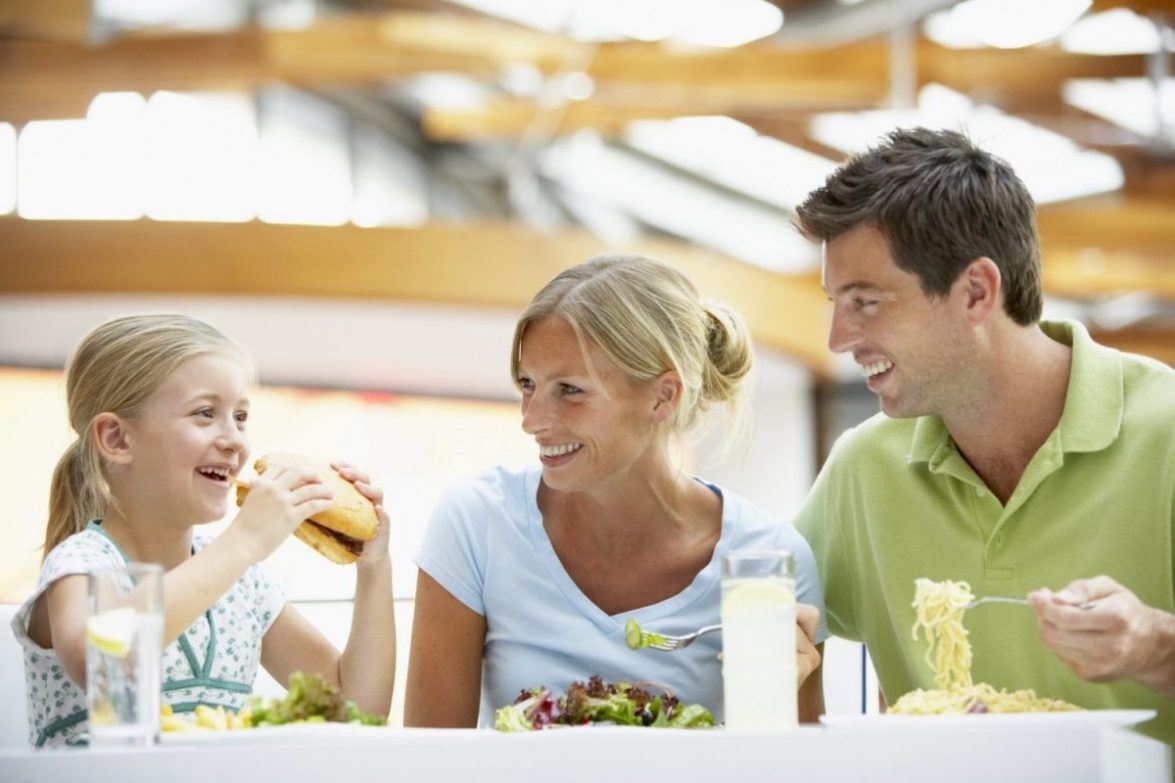 Whether you're visiting from out of town or a local taking the night off from cooking, there are options for everyone in the family in Baltimore, MD. Charm City has dozens of family-friendly restaurants with plenty of options, so you don't have to sacrifice for one another. While Baltimore is famous for its crab cakes and pit beef, Baltimore has embraced various cuisines, from Greek and Italian to seafood and Southern food. Take an evening stroll across the Inner Harbour munching on delicious Essay Hot dogs or stop at a roadside stand on a hot summer day and sample a cup of the city's unique 'snowballs'! With a delicious and wide-ranging menu, the food of Baltimore is as diverse as its residents and offers something for everyone!
Children are some of the pickiest eaters on the planet. That can often make it difficult to find a restaurant to please everyone, especially if you have multiple kids. Thankfully, there are plenty of restaurants in Baltimore that are kid-friendly, so everyone can find something to enjoy. Below are just a few of our favorites. Why settle for something you and your family can't all enjoy together? With these top-rated family-friendly restaurants in the Baltimore area, you and your family will never leave hungry!
The Best Family-Friendly Restaurants in Baltimore, MD
Peabody Heights Brewery
Did you have a long day at work and just need to unwind with a nice drink but don't have anyone to watch your kids? On Friday nights, Peabody Heights' taproom hosts a family-friendly happy hour, where you can enjoy a local brew while your kids make new friends. With bookshelves, toys, and even arcade games, Peabody has everything your kids need to stay entertained. So go ahead, and order another round.
Peabody Heights Brewery is not a bar but a neighborhood hangout where you can bring your own food, enjoy indoor or outdoor seating, and unwind from a long week, including the kids. Bring the entire family together and learn about Baltimore baseball history while spending time together. You can even bring your pets to join the fun!
Verde
Located in the popular neighborhood of Canton in Baltimore City, Verde is a casual, upscale, full-service trattoria specializing in authentic Neapolitan pizza and other Italian specialties. They're famously known for their Neapolitan, wood-fired pizzas crafted using traditional ingredients and 150-year-old techniques.
Kids under 10 get free pizza at this Canton establishment on Wednesday nights, and the restaurant will accommodate dietary requests, such as gluten-free, any night of the week. Verde indulges kids' creativity by offering crayons at the table and chalk to draw on the sidewalks. Or, they can play with pizza dough and watch the experts cook up a pie in the downstairs open kitchen.
Combining historic architectural elements with a clean, contemporary look, Verde seats up to 144 people in the various dining rooms, including private rooms, cozy tables for two, and community tables for socializing or larger parties. Plenty of space for your family to come and get out of the house for the evening!
Johnny's
Maryland seafood is always a centerpiece of any family gathering, especially in the summertime. At Johnny's, you can enjoy some of the best seafood around town along with additional options such as burgers, sandwiches, and soup, while sipping on your favorite cocktail. Johnnys welcomes anyone and everyone, and there's something for the entire family to enjoy.
This relaxed Roland Park restaurant, co-owned by frequent James Beard Award nominee Chef Cindy Wolf, was designed with families in mind. It's spacious enough to accommodate strollers and car seats, and high chairs, crayons, and fun coloring menus are on hand to keep children comfortable and entertained. As for the food, the kid's menu features classics like burgers, grilled cheese, and grilled chicken breasts. They can even sip on "kid-uccino," warm vanilla milk while enjoying delicious made-in-house pastries.
Mother's Federal Hill Grille
Mother's Federal Hill Grill proudly offers an extensive menu where 95% of its food is made from scratch, so you know you and your kids are getting quality food. Pick from one of three locations and experience their crab cakes, juicy steaks, and fresh fish. Additionally, they're known for their 20 flavors of wings, 20 types of burgers, and jambalaya. Don't forget to finish your meal with a few scoops of in-house-made ice cream!
Families won't have to wait too long to sit at this casual South Baltimore eatery. Mother's Grille reserves an entire dining room for kids and their parents and opens up two other rooms during weekends and other busy times. Kids can also draw on white paper on the tables with their crayons while savoring the pasta, chicken tenders, and hot dogs from the kids' menu.
Nick's Fish House
Nick's Fish House is located on the Baltimore Peninsula and they offer the freshest seafood, regional specialties, and the best-steamed crabs in town. Their menu serves up something for everyone, from deck fries to our famous crab cakes. The waterfront deck is a perfect spot, whether you want to enjoy a craft beer or orange crush during happy hour or bring the whole family in for dinner. Another perk is they're open year around for lunch and dinner.
With its open-air wood deck and docks overlooking the water, Nick's Fish House will make you feel like you've been transported to a beach town. Between watching the boats sail past the Port Covington restaurant and watching their parents pick crabs (or maybe even picking up the mallet themselves), lots are going on to keep a kid's senses engaged.
Miss Shirley's Café
An award-winning, upscale-casual, family-friendly restaurant that features eclectic Southern-inspired breakfast, brunch & lunch with a Maryland twist. Experience beautifully presented plates, exceptional service & warm atmosphere. It's also voted Maryland's Favorite Restaurant as seen on specific sites.
When you're seated at this breakfast, brunch, and lunch spot, little ones will get an activity mat with games and puzzles to keep them occupied throughout your meal. In addition, the kid's menu at Miss Shirley's is only $9 for an entrée and a healthy side.
Create More Space for the Kids with Help from Self Storage Plus
When you have a young family, you're constantly on the go with a packed schedule! It's always good from time to time to take a load off and skip a night of cooking at home! Experience these fantastic family-friendly restaurants in Baltimore, MD, and get the full experience.
While trying to spend time with the family, you don't want to be at home organizing or sorting through the clutter. Let Self Storage Plus help with that. With units ranging between 5×5 and 10×30 all across the Greater Washington, DC, and Baltimore area, we're sure to have a size that works for you to store all your seasonal items and extra belongings.
Whether you're storing just a few things or several rooms' worth of possessions, our storage unit size guide can help you decide which unit size is right for you and your family. If you're ready to take an annual outing with your family, reserve or rent your unit with Self Storage Plus today!