Home > Blog > Happiest Meals: Best Restaurants in Baltimore for Families
Happiest Meals: Best Restaurants in Baltimore for Families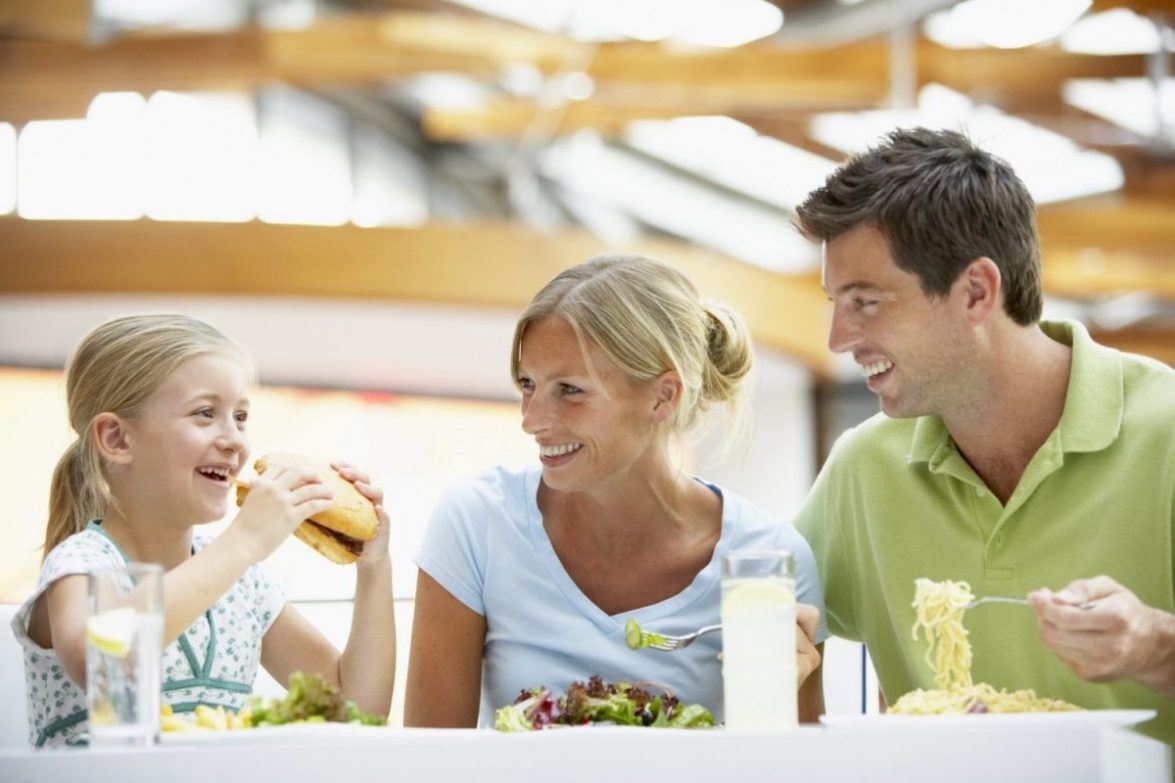 Children are quite possibly the pickiest eaters on the planet. That can often make it difficult to find a restaurant to please everyone, especially if you have multiple kids. Thankfully, there are plenty of restaurants in Baltimore that are kid-friendly so each member of the family — both grown-ups and children alike — can find something to enjoy. Below are just a few of our favorites.
The
Best Family Restaurants in Baltimore
Cafe Hon.

You may remember this restaurant from the show "Kitchen Nightmares," but this cafe is far from a nightmare now. In classic Baltimore fashion, there's a delicious selection of seafood dishes plus classic dinners for the adults like Reuben sandwiches. For the little ones, you'll find options like grilled cheese sandwiches, burgers, hand-cut fries and tater tots.
The Corner Stable.

Continuing with the local seafood tradition, you can find delectable plates like cream of crab, fried shrimp and ribs, grilled barbecue salmon, blackened seafood alfredo and more at both Corner Stable locations. For the kids at the table, there's an entire menu featuring items such as kid-sized ribs, mac and cheese, fish bites and cheeseburgers.
Golden West Cafe.

If you're all in the mood for breakfast, Golden West Cafe is the perfect place. During the COVID-19 pandemic, they're only offering outdoor dining, delivery and pickup, but it's still the same delicious food. While the adults enjoy the Very Basil French Toast with a glass of Sangria, the kids can dive into quesadillas, grilled cheese and cheeseburgers. And for those with dietary restrictions, there are plenty of vegetarian and vegan options.
Papermoon Diner.

Everything about the Papermoon Diner is art. The decor is unique — to say the least — and will keep your kids talking about it all week. And so will the food. Where else can you get a "Bacon Milk Shake" or "Captain Krunch" milkshake? Or bacon and cheddar pancakes? Or barbecue shrimp quesadillas? While there's no specific kids menu, they're sure to find something that entices them.
Waffie.

Whether it's a special occasion or just a Thursday, Waffie is the perfect place to satisfy your sweet tooth. Their Waffle & Ice Cream Creations are unique concoctions that should be added to everyone's bucket list. And if you'd rather have something a little more savory, they have a full selection of chicken and waffles or sliders. Waffie is a place that brings out the kid in all of us.
Enjoy
Kid-Friendly Baltimore
by Decluttering with Self Storage Plus
When you have a young family, you want to be able to go out and experience fun things with them: family dinners, shopping outings and various adventures. You don't want to be at home organizing or sorting through the clutter. Let Self Storage Plus help with that. With units ranging between 5×5 and 10×30 all across the Greater Washington, DC and Baltimore area, we're sure to have a size that works for you to store all your seasonal items and extra belongings. Whether you're storing just a few things or several rooms' worth of possessions, our storage unit size guide can help you decide which unit size is right for you and your family.
If you're ready to start going on adventures with your family, reserve or rent your unit with Self Storage Plus today!