Home > Blog > Bike Storage Tips for Cycling Enthusiasts
Bike Storage Tips for Cycling Enthusiasts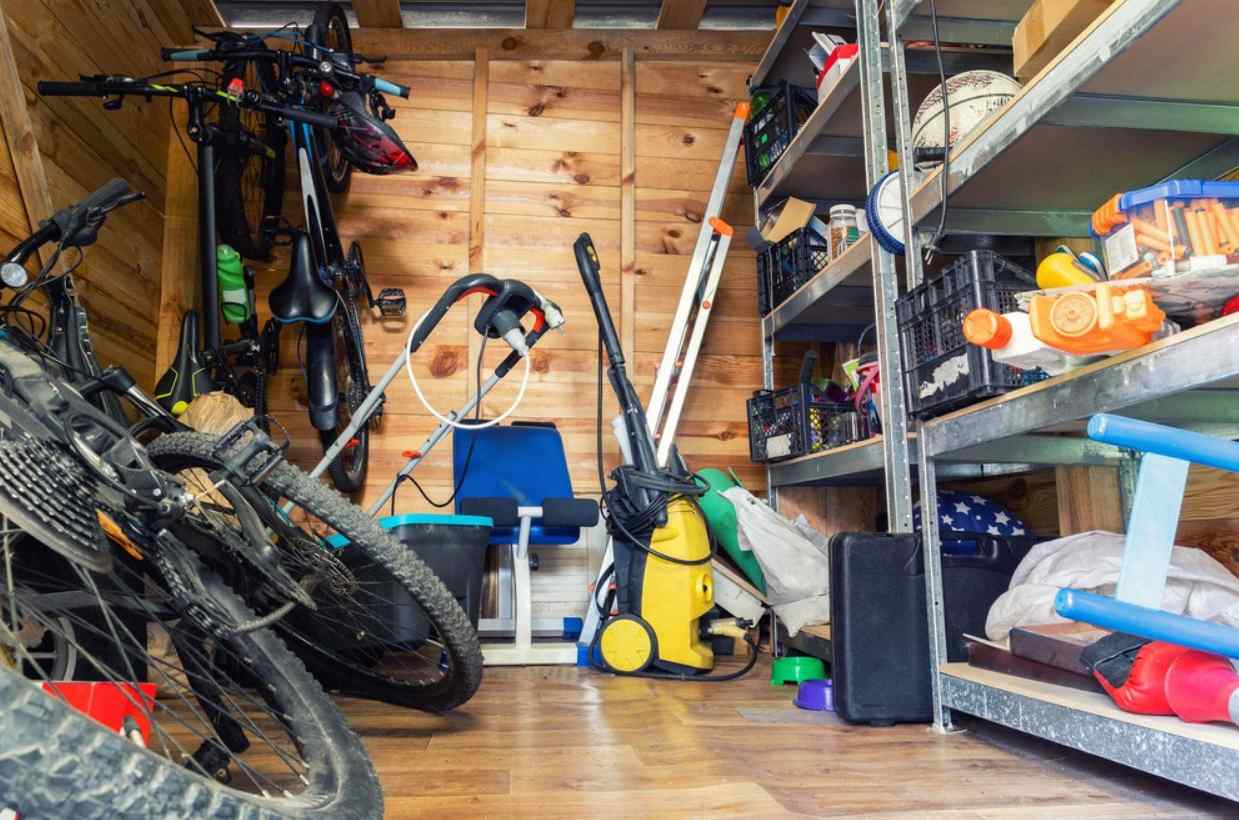 There once was a time when there seemed to be just one type of bike and everyone had one. Today there are mountain bikes, touring bicycles, and everything else in between. Chances are that if you're a serious cyclist, you probably have more than one bicycle, which can place a premium on bike storage around the house. Whether it's riding season or not, storing your bicycles to protect them is of the utmost importance. To help with your bicycle storage, this blog post will offer easy winter bike storage tips you can use to keep all your bikes in their best possible condition.
Clean Your Bike Before Storage
Leaving dirt and grime on your bikes for weeks or even months can wreak havoc on their condition and performance. That's why it's important to always clean your bicycles before placing them in storage. Take a few minutes to wipe and polish the frame, reflectors, handlebars and seat. Use a brush to remove any mud and grit from the wheels, joints, brakes, gears and chain. This could also be a good time to thoroughly lubricate your bicycle with a manufacturer-approved oil. Remove any cracked or worn tires, too, and check for fraying in the gear or brake wires. Once you've cleaned and checked your bikes, now they're not only ready for bicycle storage; they're also ready to hit the road whenever you are.
Keep Your Garage Organized
Bikes, snow blowers, lawn mowers, shovels and tools could become a damaging combination of items in your garage. If you still have room for your car in the garage, you probably know it takes only a simple bump from your car door to knock a nearby bicycle over, causing damage to any number of items. If you must store your bikes in the garage, consider hanging them from the ceiling or wall with manufacturer-approved bike hooks. Of course, a better bike storage solution is to keep your bicycles out of the way of everyday items and store them in a shed or, if the riding season is over, a self storage unit.
Store Bikes out of the Elements
Today's bicycles are high-performance machines. And while they're designed to handle some rain and even a little snow, regular, prolonged exposure to the elements can create defects in your bicycles. Locking your bicycles up outside with chains, or leaning them against your house, leaving them exposed to precipitation, can cause rust on bike chains, sprockets, gears and frames. It can even cause the tires to dry out and crack. If you have no other options around the house, one good bike storage idea is a self storage unit. The money you invest in a self storage unit will help keep bike repairs and replacements at a minimum, and preserve the life of your bicycles.
Store Bicycles in a Self Storage Unit
If you're passionate about cycling, and you want to make sure your bicycles are stored properly, Self Storage Plus has the self storage unit to fit your needs. We offer 24/7 access, so you can grab your bike for that early morning ride as well as that late-night trek after work. We offer storage units in a wide variety of sizes, so you could store several bikes in one unit.
For more information, contact our self storage experts who have a variety of helpful bike storage solutions.