Home > Blog > Date Night Ideas in Washington, D.C.
Date Night Ideas in Washington, D.C.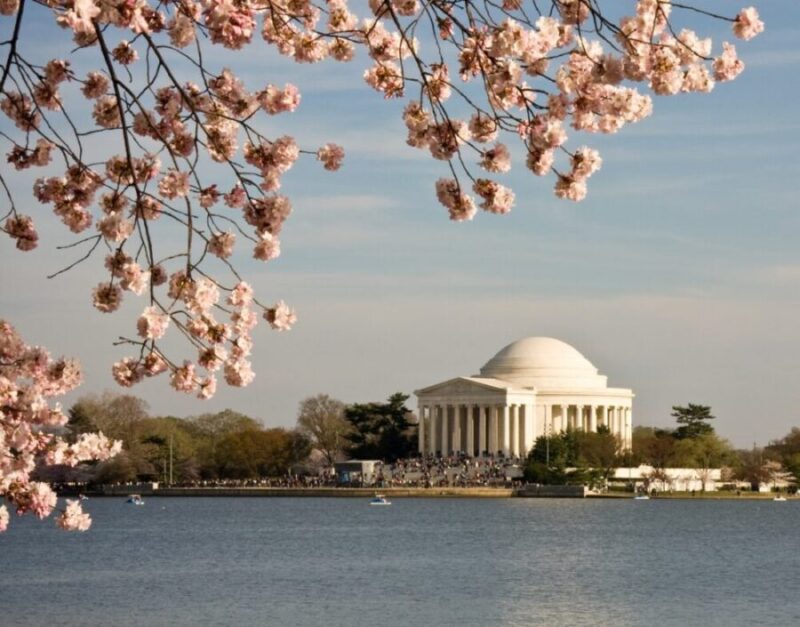 One of the best things about living in D.C. can also be one of the worst when it comes to planning a date — there are just so many great options for places to see and things to do.  We've done the work for you and compiled our favorite fun things for couples to do in D.C. so you can focus on your date. How did these make the cut, you ask? They're not super expensive or hard to plan — and while all are great starting points for you to plan a memorable date, our picks also include alternative arrangements in case you want to experience them from home. Let date night begin!
Fun Things for Couples to Do in DC
1. Rediscover the National Gallery of Art
For a thoughtful lunch date or Happy Hour  (it closes at 5 p.m. each day), meet up at the National Gallery of Art. There's never been a better time — the Gallery has a new visual identity that won't cost a thing to check out (and there are no timed passes required). Show your date you have more than just a pretty face; read up on the latest exhibition and offer your own guided tour. Any time of year is a good time to check out the sculpture garden (go for a stroll or go ice skating) to see how beautifully the pieces work with surrounding nature. Or simply snuggle up on the couch with your favorite beverage and tune in to "Sound Thoughts on Art," the National Gallery's podcast that explores the intersection of sound and sight.
2. The perfect second date: Dupont Circle
One of our favorite D.C. date ideas is to head over to Kramer's, the landmark independent bookstore with a bar and glass-enclosed restaurant in the back. You can get to know each other's taste in books while enjoying dessert together, grab a drink while listening to live jazz when it's on the calendar, or kick things off with a book reading. It's a great way to keep things casual and interesting, no matter the day or weather. There's also a virtual book club you can join (Words Words Words).
Want to set the mood first for a romantic evening?  Start off with cocktails at Bar Rouge at the Kimpton Rouge Hotel and let Venus, the goddess of love, inspire your night.
3. Spend some time at the National Mall
Yes, it's home to our country's most-visited national park. Sure, there are iconic monuments and memorials everywhere. Of course, there are more than 50 museums located on-site or nearby. But when's the last time you attended one of the free events or festivals happening at the National Mall? Keep it low-key by packing a picnic basket and planning your spot for a view of the Washington Monument. If the atmosphere feels too busy for you, consider the D.C. Mondays series for online discussions covering a range of topics about D.C., from history to politics to culture.
4. National Portrait Gallery
You could do dinner and a movie, or you could inspire your date instead. Now open Wednesdays through Sundays, The National Portrait Gallery gives you the chance to craft a date that's truly original. Help her pay her respects to RBG, show him you remember his favorite sports figure, or attend a virtual writing hour together. The latest season of the Gallery's podcast, Portraits, is now available, featuring virtual visits to the Gallery. 
While you're there, you can also sign up for a tour — both DC Brew Tours and DC Metro Food Tours are within 5 minutes of the National Portrait Gallery.
5. Put the Cherry (Blossom) on Top
Your best tip for the perfect D.C. date idea?  Location, location, location. During cherry blossom season (late March to mid-April), there's nothing more romantic than a walk around Tidal Basin to take in the blooming scene. Check out all the details of the annual National Cherry Blossom Festival (including online celebrations) for date ideas. Many local venues also honor the local beauty with inspired entrée and cocktail recipes, so why not make an evening of it? Throw on something pink and head out for a little romance. And if you can work in a view of the Washington Monument during cherry blossom season — well, that's almost too good for a date. Save that one for the proposal!
Celebrate D.C. Your Way
If you're still looking for fun things for couples to do in D.C., just remember what D.C. does right. Plan a date around any of these things and you can't go wrong:
Bike rides and trails

Hot chocolate

Art and history tours

Day trips

Rooftop views

Waterfront activities
Find More Time for Adventure with Self Storage Plus
When there's so much to do in DC with your significant other, you don't want to spend your time organizing and decluttering your home all the time. Stay connected to Self Storage Plus for more great ideas that can save you time and money, including ways we can help solve your storage needs at a Self Storage location near you. And don't wait to learn about our climate controlled storage options — after all, if that date goes really well, a move might be next…