Home > Blog > Downsizing Your Home for a Tiny House
Downsizing Your Home for a Tiny House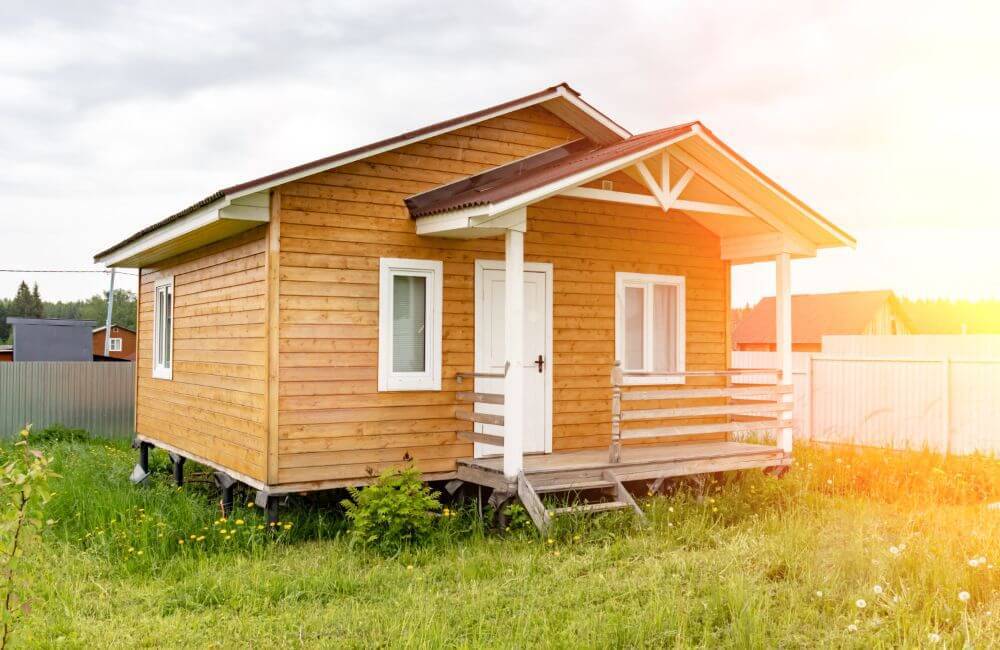 Imagine taking your current home and shrinking it down to about 180 square feet. That's essentially what a tiny-home owner does. In recent years, living in tiny homes has increased in popularity, thanks to televisions shows like Tiny House Nation.
While living in such a small space doesn't appeal to everyone, it does have its benefits. Over two-thirds of people participating in tiny house living don't have a mortgage, and over half have more in savings than the average American. This may have something to do with the fact that the cost of a tiny house is significantly less than a standard home. If you're someone who prioritizes sustainability, a tiny home could help you achieve your ideal carbon footprint by encouraging you to consume less.
If moving into a small home is something you find appealing, that's probably going to mean downsizing – by a significant margin. To get started with downsizing your home and belongings, follow our tips below.
Downsizing Tips for Tiny House Living
Decide what you can't live without, what you can live without and what you can replace.
Take stock of everything you have and place each item into one of these three categories. If you can't live without it, it stays – no arguments. Items you can live without will be the first to go as you whittle away your possessions. Finally, see what you have that can be replaced with smaller items (such as a sectional that can be exchanged for a loveseat or a pull-out bed).
Downsize gradually.
This can look different to everyone. If you currently live in a big home, you may want to consider downsizing to a smaller home or two before moving into your tiny house. If you already live in a smaller home or apartment, you can start by giving away, throwing away or donating one or two items every day. Whatever your process, make sure it doesn't overwhelm you. Parting with too many items too quickly can lead to reaccumulating them later.
Do one room at a time.
If one item at a time feels too slow, you can try going room-by-room at a time. This can often help aid feelings of accomplishment as you can quickly see your impact.
Start with the easy items.
If you start with the items that are closer to your heart, you'll lose inspiration quickly. Instead, start with the items that are easier to let go of: the album your ex gave you, the random movie you picked up from the bargain bin or that old blender you inherited from your aunt.
Technology is your friend.
Now that we have the Cloud, there's no reason for you to keep that filing cabinet of old receipts and documents. Somethings you'll have to keep – like your birth certificate, the title to your car and your social security card — but you can scan most things into your computer for easy reference later.
Don't accumulate new things.
It's easy to replace something you just got rid of without thinking about it. When you reach for an item on a store shelf or drop something into your online shopping cart, ask yourself a few questions before making the purchase. Does this item have a purpose? Is it useful? Will it just take up space I don't have? Will I throw this away in six months or a year? And can I go without it?
Invest in a storage unit.
Downsizing doesn't mean you'll be able to part with everything. You may still have seasonal items like bikes, camping gear or Christmas decorations that you want to continue to use. If your whole goal is to live more simply, put the same practice into your storage unit. Create a space where everything is easy to access, and each item has a purpose.
Downsize with Self Storage Plus
Whether you're downsizing to a smaller home, an apartment or a tiny house, you may find yourself with belongings you're not ready to part with. That can be tricky when there isn't space for them in your new home. If you find yourself in that situation, Self Storage Plus can help! Located in the Greater Washington, DC and Baltimore area, our storage units provide a variety of features from climate-control to drive-up access. If you need help figuring out how to optimize your space, our storage guide can help you decide how to best use your new unit. Not sure how much space you need? Our size guide can get you started.
Find a locally owned and operated storage unit near you today.