Home > Blog > Estate Sale Tips
Estate Sale Tips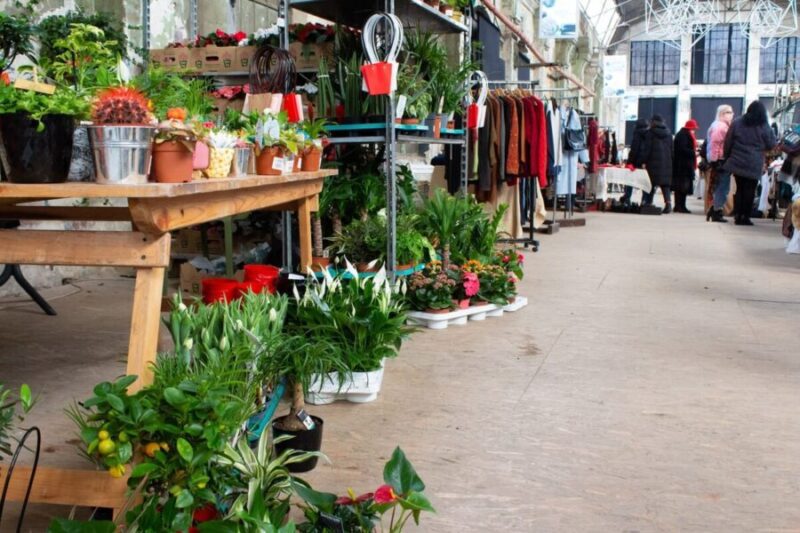 When an aging loved one downsizes from their private home or passes away, an estate sale (or public sale of property assets) is often held. That's because, unlike a garage sale that includes items a homeowner wants to remove, an estate sale is held when the property is being vacated and items need to be removed (usually to liquidate and distribute assets).  By holding an estate sale, family members can easily reach a large number of buyers in a short amount of time (typically 2-3 days).
The best way to know if an estate sale is right for you is to hire a professional for an assessment of items. They should provide this for free, so you can determine if it's a worthwhile investment. If you do decide to hold a sale, follow these helpful tips below.
5 Essential Estate Sale Tips for Sellers
1. Research Valuable Items
If you have items you suspect have a large monetary value, do your research. Check online sellers like eBay to see what the same item (or similar items) sold for previously. And be sure to check all areas of the home so nothing is overlooked — valuable items are often stored away for safekeeping in rarely used rooms like the attic, the basement, or even in boxes in a shed or garage. Photograph all items and organize for the estate sale (or to give to any estate sale liquidators you work with for the sale).
2. Consider Hiring a Professional
There are many benefits to leaving the work to an estate liquidator or other professional. Estate sale companies can be helpful if the sale is due to a loved one's move or death, when family members are stressed. Experts are especially important if a will is involved with complex arrangements regarding possessions. Hiring a professional can make the estate sale process much easier by handling the logistics, having experts on staff to walk you through the process, and knowing the market value of household goods and valuable items.
Before looking into estate sale companies, however, it's important to do your homework and consider all that's involved. Talk to multiple estate sale companies and compare. Estate sale companies will require a percentage of revenue from your estate sale (which can be anywhere from 25-50%, depending on what services are involved) so be  sure to ask questions about what they charge, what's included, and whether sales tax and/or additional fees for advertising will be included. Every situation is different. If you're not sure about any of the estate sale companies you're  considering, check with the local Better Business Bureau (and you can always ask for references).
No matter what, when hiring a professional to help with your estate sale, always have them review your inventory before you throw anything away. It's true that one man's trash is another man's treasure — items may be more valuable than you think! And never hire an estate sale company without a contract that includes important details such as the date(s) of sale, the amount you'll  be charged, and when you'll  receive proceeds from the sale. Protect yourself by using an estate sale liquidator who is  bonded and has liability insurance.
3. Follow Estate Sale Etiquette
If you and your family members are handling the sale, be sure to follow the estate sale rules for keeping shoppers happy and conducting a successful sale:
Be ready

as soon as it's daylight. Estate sales are usually made on a first-come, first-served basis, so many shoppers will head out first thing in the morning, appearing before your stated time for opening.

Staff each room of the home

with friends or

family members

to collect money from buyers, answer questions, and ensure there's no theft.

Place items where they're normally found in a home

. This helps shoppers know where to look for anything specific they want.

Only display clean, undamaged items.

Estate liquidators

will tell you that people will purchase fewer items of worth in a set rather than more items that include chipped or broken pieces.

Provide parking

that's clearly marked and conveniently located so you don't lose anyone who becomes frustrated before they've even entered the sale.

Offer beverages

for shoppers in case the space becomes warm with lots of people milling about the sale. They're likely to stay longer, making them more likely to purchase.

Clearly mark prices

on each item so customers aren't looking around to find someone to ask about an item; you want to make the experience as easy and enjoyable as possible (for them and you).

Mix the arrangement

of high-end items with lower-priced ones, so shoppers are enticed to look in every room, not just where more

valuable items

are kept.

Have change available

in a cash box. Experienced estate sale shoppers will come with plenty of cash and may have large bills you want to keep safe. If you don't have change, you may lose a sale.

Keep kids and pets away

from the estate sale. The environment will be chaotic enough without trying to supervise small children and/or manage pets around strangers.
4. Make Sure the Timing Is  Right
One of the most important estate sale tips to remember when planning your sale is to leave enough time to handle everything efficiently and without stress. Giving yourself and other family members a month in advance will help you set up the home for the sale and work with an estate sale company. Weekends are always best for estate sales, but keep in mind important holidays that may make your sale less successful (don't plan one around Thanksgiving or Christmas).
5. Rely on Helpful Resources
There are no official estate sale rules to follow If you're left with unsold items following the estate sale — many estate sale companies will keep or remove what's left for you, or you have several options that can benefit others at the same time. Reach out to a dealer or a local store for specialty items (like coin collections or art materials), or donate items to a nonprofit that's meaningful to you.
Find a Safe Space to Store Your Valuables
At Self Storage Plus, we can help you along the way, from protecting valuable items you want to keep in a climate controlled storage unit to organizing a complex move. Find a Self Storage location near you today to get started.