Home > Blog > Fun Summer Activities at Home with the Kids This Year
Fun Summer Activities at Home with the Kids This Year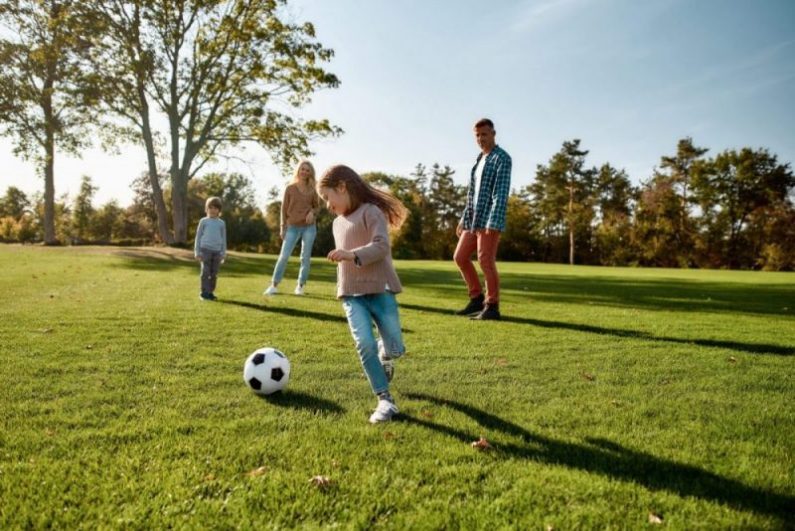 When the kids are home all summer, it can be easy for them to drift to the living room and not leave the television for hours on end. While a few shows are fine, you still want them to spend time learning, being constructive and bonding. Below are a few summer activities for kids to keep them busy until school starts again.
10
Fun Summer Activities for Kids
Bike rides.

If you live in a neighborhood, grab the bikes and ride around the block. If you're not in a quiet neighborhood, load them up in the car and take a trip over to the local park. And don't forget to bring water!

Hiking.

No bikes? No problem. Parks with walking or hiking trails are great places to take the kids to get out of the house for exercise.

Have a picnic.

If you're already riding bikes or walking at your local park, why not bring along a picnic basket to enjoy a meal together? Bring a few games with you as well, and set up in the shade for a pleasant afternoon.

Sidewalk chalk. Grab some colored chalk and set up in the driveway. Use the day to create your chalk masterpieces and maybe enjoy lemonade or refreshing beverages. If you want ideas to spark imaginations, Pinterest can get you started.
Water balloon baseball.

Kids love games with water, so why not combine it with another fun pastime: baseball. Just fill up a bucket with water balloons, grab a wiffle bat and have at it!

Beach day.

If you're not too far from the beach, grab blankets, towels, umbrellas, snacks and sunscreen, and head out for a day of fun in the sun.

Science experiments. Not every activity has to be outside. If it's a rainy day, work on expanding brain power with these fun science experiments.
Trip to the library.

The library is the perfect place to take the kids on a dreary day, especially if they're avid readers. If they're not, libraries also have activities, toys, audiobooks and even educational computer games.

Pillow or blanket fort.

Push the couches and a few chairs together, and gather up some blankets. When a blanket or pillow fort takes over the living room, it'll be hard to get your kids out of it. So join them in their new space for snacks and games!

Craft time. If you have a few hours where you need to occupy the kids, sitting them down for arts and crafts is the perfect way to keep them entertained for an extended time. If you need some craft ideas, Pinterest has a cornucopia of options. And if you have older kids, they can help instruct the little ones while you get a few tasks done.
Enjoy
Summer Activities
by Storing Your Items with Self Storage Plus
Warm summer days should be all about having fun with your family. You don't want to spend that time organizing your belongings and missing out on time with those you love. If you have excess belongings in your home that are seasonal or just taking up space, it's time for a self storage space, and Self Storage Plus can help. With locations across the greater Washington, DC and Baltimore area and units ranging from 5×5 to 10×30, we're sure to have something near you in a size you need. Use our storage unit size guide to find the right size space for your belongings.
Spend time doing fun summer activities with your family this season. Get started by renting or reserving your storage unit today!