Home > Blog > How to Get a Bike Out of Winter Storage
How to Get a Bike Out of Winter Storage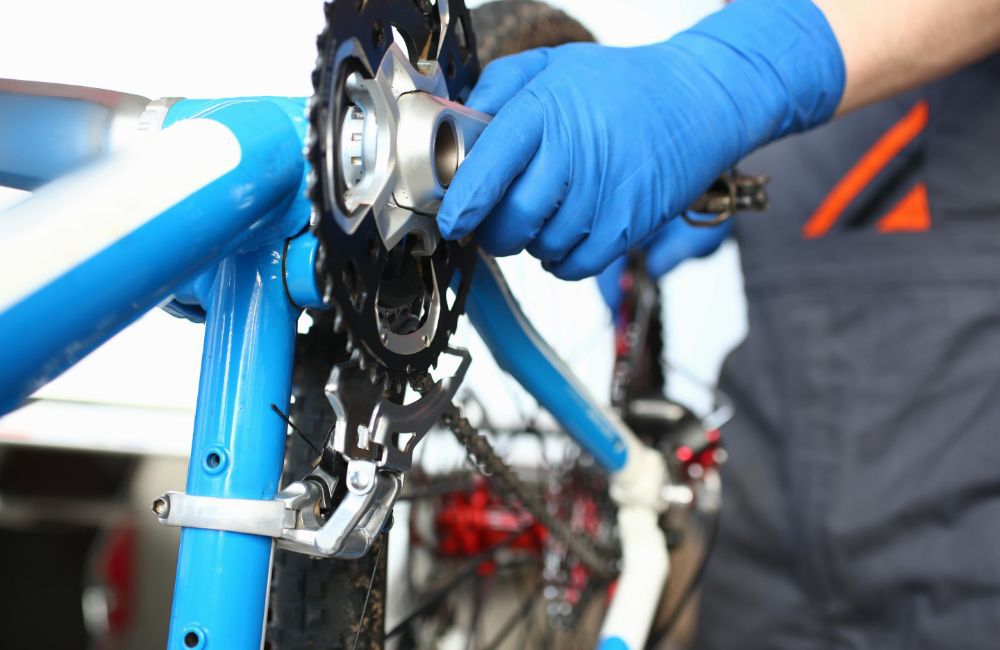 If you can't ride your bicycle year-round, storage is an important element. When the warm weather returns, it's a signal to bring your bike out of storage. To get your wheels in ride-ready mode, follow this bicycle tune up checklist.
Spring Bicycle Maintenance Checklist
1. Clean the bicycle.
Making sure your bike stays cleans helps to lengthen the life of the components. Start by using a basic cleaner, a toothbrush and a dry towel. Try to use as little water as possible to keep parts from forming rust. Use the toothbrush on any stubborn stains. Apply a lubricant on the chain after it dries.
2. Get a tune-up.
If you didn't get a tune-up before you put your bicycle away for the winter, you should do it now. A bicycle tune-up is the best way to ensure your bike is in the best condition for riding season. Any bike repair shop near you will be happy to assist you.
3. Refill your tires.
Just like your car tires, your bike tires lose air pressure in the winter. Cold air compresses, dropping the PSI in your tires. You should check your pressure routinely, but it is important that you take special care to refill before your first ride. Press on the tire firmly with your thumb. If there is no resistance, it needs air.
4. Add wax to the frame.
This is a step which many riders overlook. Every six month, a new coat of wax should be applied to the body to protect the paint. If you can't find bike polish, car wax or furniture polish will work instead. Before using a different kind of polish on your bike, check the owner's manual.
5. Test your brakes.
If you don't check your breaks before your first ride, you could be in some trouble later. Look to make sure the pads are still intact and that they don't make a scraping sound. Replace the brake pads immediately if you notice either.
6. Remember to ride your bike as often as possible.
Riding your bicycle regularly may not seem like it would assist in maintenance, but it does. When you use your bike frequently, it keeps rust from building up.
Putting Your Bicycle Back in Storage
At the end of the season, you may have to put your two-wheeled vehicle back in storage. If you do, store it with Self Storage Plus in the greater Washington DC and Baltimore, MD area. With a storage unit, you can easily put away things like bicycles for a later date if you don't have room in your home. Our bicycle tune up checklist is here to make sure you bike is riding properly.
Self Storage Plus offers many convenient features, including climate controlled and drive-up units. If your bike isn't the only recreational vehicle you need to store, we can help with boats and RVs, too.
Reserve your storage unit today!