Home > Blog > How to Organize a Garage
How to Organize a Garage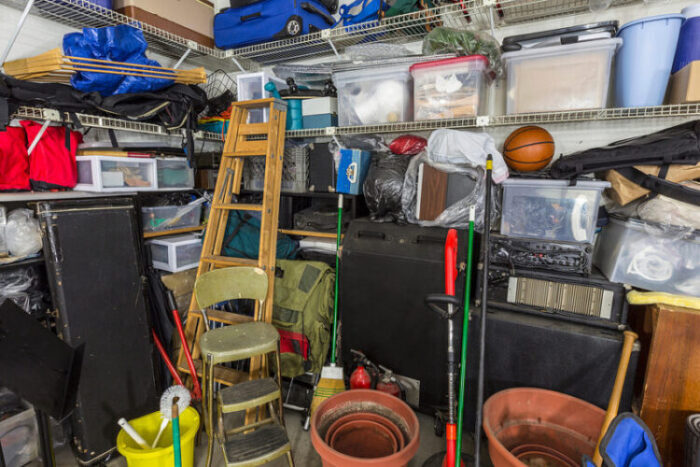 Warm bursts of fresh air rolling through your living room or kitchen means one thing: spring has arrived! We may still experience some cold fronts as the warmer weather settles in, but we all know this signals the start of spring cleaning. While it's easy to acknowledge that our main living areas need touched up, little-used spaces like the garage can often go unnoticed. We may go in and out of the space in the summer for lawn equipment, pool accessories, athletic gear and more, but how often are you able to quickly locate the things you need?
5 Garage Organization Tips and Tricks
If your garage needs an overhaul, follow the tips below to get your space organized and ready for summer.
1. Carve Out Time for Organizing.
While you may have every intention in the world to organize your garage, time can get away from you. Then you're left with a few hours on a Saturday afternoon at the end of the summer, which may not be enough to go through everything. You likely will have plenty of boxes to go through if you've been using your garage as a storage space. Plan to set aside a full day or weekend to spend on this project.
2. Pull Everything Out of the Garage.
If you try to do all your sorting in the garage, you may find that takes an exponentially longer amount of time. To give yourself more space to spread things out and sort properly, bring everything out of the garage to the driveway or yard. Create piles of items to keep, to give away, to throw away and to store.
3. Watch for Items that Could be Unsafe.
If you've spent any time painting your house, cooking on your grill or sorting through canned food to donate, you may have accidently moved items to the garage that shouldn't be kept there. As you're going through the items in your space, keep an eye out for paint cans, propane tanks, canned goods, electronics, linens and paper products, as they need to be stored elsewhere.
4. Develop a New Layout that Works for Your Family
Once you separate the items that you're going to give away, throw away or store, consider where you want to place the items you're planning to keep. Do you have a significant amount of athletic equipment? Find places for that nearest the garage door. If you have items that are less frequently used, they can go towards the back of the garage where they're out of the way.
5. Take advantage of space organizers.
Once you've cleared out the items you no longer need, the key is to keep your belongings organized so they don't get out of hand in the future. If you have a stockpile of hand and power tools, implementing pegboards makes it easier to return them to the correct place once you're done. Larger items can be kept in storage bins stored on shelving units. And for smaller items, implement drawers for smaller items.
Make Garage Organization Even Easier with Self Storage Plus
As you're sorting through all your belongings, you may find yourself surrounded by far too many items. If you see that your belongings aren't all going to fit in your garage again, turn to Self Storage Plus. We have locations across the Greater Washington, DC and Baltimore, MD areas that can help you store the items you don't have space for, such as snowblowers, jet skis, leaf blowers and bicycles. And, you can sleep soundly at night knowing all your possessions are guarded under layers of security, including 24-hour video recording, computerized access with personalized codes and resident managers.
Find a Self Storage Plus storage facility near you today to help get your home in order!