Home > Blog > Instrument Storage Ideas
Instrument Storage Ideas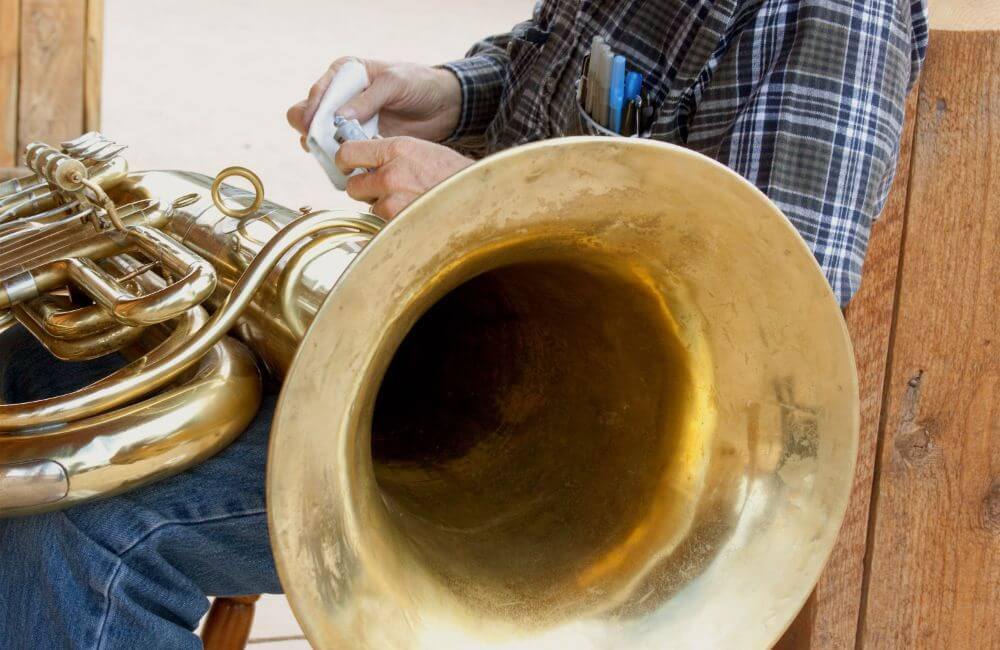 Your journey as a musician can come with many satisfying moments, but it can also come with some pain points. As an apartment dweller or homeowner in a neighborhood, your neighbors might show distaste for your practice or jam sessions. Large instruments also mean many trips up and down stairs for gigs or rehearsal. And, of course, there's also the matter of where you're going to keep everything if you don't have extra space in your home.
If any of these problems resonate with you, and you are looking for instrument storage ideas, a self-storage unit can be your solution. But keeping your gear in top condition while in storage means taking some extra measures.
How to Store a Musical Instrument in 4 Easy Steps
Clean your instrument thoroughly.
Every instrument has a specific cleaning process. Ideally, you'll want to complete a detailed version of that process (like this one for an acoustic guitar) before putting your instrument into storage. If you're planning to store it for an extended time, meticulously cleaning your instrument will help to reduce the buildup of dirt and grime.
Remove any detachable pieces.
If your instrument has any removeable pieces such as mouthpieces, reeds or straps, detach them for storage. Strings or soft heads do not need to be removed, but they will need to be loosened so the tension doesn't cause the instrument body to warp. The exception to this rule is for pianos. Pianos are designed specifically to withstand long-term tension.
Guitars and similar instruments come with a lot of additional gear such as cables, spare strings, pedals and picks. If you're not sure what to do with these extra pieces, guitar accessory storage is as easy as placing the items in an outside pouch or separate pedal board case.
Pack with care.
If possible, use the case your instrument came in as it was designed specifically for that instrument. The case fits its shape and best protects it from unwanted elements. Many musicians change cases throughout the lifetime of their instrument, so if you no longer have the original, look for a waterproof replacement case instead of a box or bag. If you can, add an extra layer of protection by placing a clean cloth or acid-free paper over the instrument to prevent further scratches.
Keep your instrument vertical.
Vertical storage means more floor space as well as less long-term tension on your instrument. Musical instruments with extended pieces like a neck and head stock have a universal enemy: gravity. But keeping them vertical during storage fights the pull of gravity and prevents your instrument from warping.
Store Your Instrument with Self Storage Plus
When looking for storage for your musical instruments, a climate-controlled storage unit is the optimal solution. It provides the extra space for your belongings you may not have in your home as well as keeping them out of fluctuating temperatures. Property features such as resident managers, 24-hour video recording and computerized access, add some extra peace of mind for our renters. We also offer drive-up storage, making it easier for you to load and unload gear for a gig or rehearsal.