Home > Blog > How to Store Vinyl Records
How to Store Vinyl Records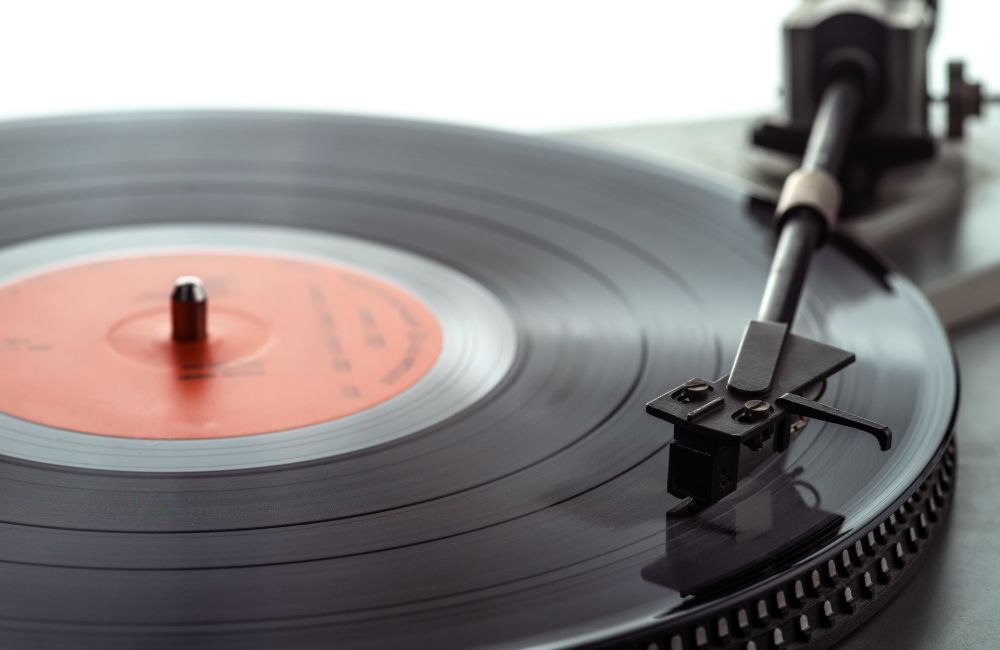 In a world of streaming services, vinyl is still a hot commodity. It offers the listener a unique listening experience, and the album sleeve is its own work of art. Unfortunately, vinyl has its obstacles: it's easily scratched, can bend or break, and the artwork can get damaged. The easiest way to prevent those damages is to store your vinyl properly. Follow our tips below to keep your records in tip-top shape for longer.
8 Tips for Storing Your Vinyl Records
Handle with care.
When handling your vinyl, always hold them by the edge and label areas. Your hands contain natural oils that stimulate fungal growth on records.
Cleaning vinyl records before storing them is a must.
When cleaning vinyl records, it's important to use the right tools. No matter how clean you think that towel or t-shirt is, there is going to be traces of dirt you don't see. Instead, use a record cleaning brush to remove dirt and dust. For a deeper clean, use a vinyl-cleaning solution with a microfiber cloth.
Always use the inner sleeves.
Every vinyl should come with an inner sleeve that you can use for storage. It should have a smooth, silky texture to keep the record in good condition. Avoid paper-like sleeves as they can add more scratches to your vinyl over time.
Consider adding an outer sleeve or bag.
Outer sleeves cover the cardboard artwork to help protect every part of your record. Stay away from plastic sleeves as they can stick to the cardboard and ruin the artwork. If you want to go the extra step, invest in a vinyl bag that folds over and seals.
Store your records in the right conditions.
Vinyl should be stored at room temperature or below in dry conditions. If the room gets too warm, the record can warp. A climate-controlled space is optimal as it can maintain a steady temperature. Minimal light is also best, so it doesn't damage the vinyl or the artwork.
Pick sturdy shelving.
Storing your records on a shelving unit keeps them out of harms way, but not every shelf is created equal. You'll want something that can hold about 35 pounds per square-foot, otherwise you may open the door to a pile of damaged records on the floor.
Stay away from storing vinyl records horizontally.
While horizontal storage will save space, it puts too much pressure on your music collection. Vinyl doesn't feel heavy, but that weight adds up, putting stress on the records towards the bottom and causing cracks.
Keep the air circulating.
Sealing off your albums creates a micro-climate which can cause further damage. Stay away from storing your vinyl in covered plastic bins and cardboard boxes, and simply leave the lids off. You can also use wine or book crates for storage.
Store Your Vinyl Records with Self Storage Plus
If your collection has grown too large or you need to put it away for a while, consider storing it with Self Storage Plus. We offer climate-controlled storage units to help keep your collection in the right condition as well as a range of sizes including 5×5, 5×10 and 10×10.
Find your storage unit in the greater Washington, DC and Baltimore area now!