Home > Blog > Long-Term Storage Solution: Tips for Using a Long Term Storage Unit
Long-Term Storage Solution: Tips for Using a Long Term Storage Unit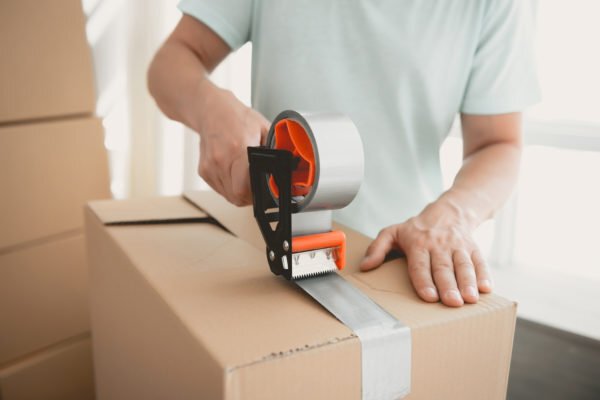 Storage units are rented for both long term and short term needs. It is important to note though, that items may require different care or treatment when being stored for a long period of time. If you are planning on renting a storage unit to store household, business or student items for a few years, it is important that they are properly prepared for long-term storage. Try out these tips below!
Our storage facilities offer many different sizes, from small storage units to much larger units that can fit the contents of multiple rooms.
Using a Long Term Storage Unit
Make sure all items are clean and dry: This is arguably one of the most important tips. When placing items into a storage unit for a long period of time, it is very important that all items are both clean and dry. Items that have food remnants, dirt, mud or hair on them can attract pests. Clean each item according to the manufacturer approved instructions. If you used water or a solution to clean the item, allow it enough time to dry before storing.
Avoid using plastic: While plastic bags are cheap and can hold a lot of items, they are not a good option for storing items long term. Plastic doesn't breathe and can easily trap moisture, which can cause damage to your items.
Label all boxes: Before placing a box into your storage unit, make sure the outside is labeled with a list of contents. Labeling the outside of your boxes will prevent you from having to sort through each one to find a specific item you're looking for.
Create an inventory list: Since you will not be entering your storage unit often, consider creating an inventory list so you know what is packed inside of your storage unit. In a few years when you can't find an item, you can easily refer to your inventory list to see if it might have been stored there.
Seal all boxes well: Use a high-quality packing tape to seal all boxes. Keep in mind that if the boxes aren't sealed well, it is possible for dirt and dust to get inside.
Keep furniture covered: Prevent dust from settling on your furniture by covering each piece with a sheet. This is a good idea when storing any leather, wooden or cloth furniture items.
Never abandon your storage unit: The biggest mistake you can make when storing items long-term is to put them into storage to never check up on them until it's time to move out. If there is a problem with your items, it is important that it is addressed immediately. Checking up on your storage unit will make you aware of a problem as soon as it occurs.
Self Storage Plus Has Long-Term Storage Near You!
Self Storage Plus has storage facilities in the greater Washington DC and Baltimore areas. Our storage facilities offer climate controlled storage options, perfect for long-term storage needs. Reserve your space today with Self Storage Plus!