Home > Blog > Marie Kondo Rules for Organization
Marie Kondo Rules for Organization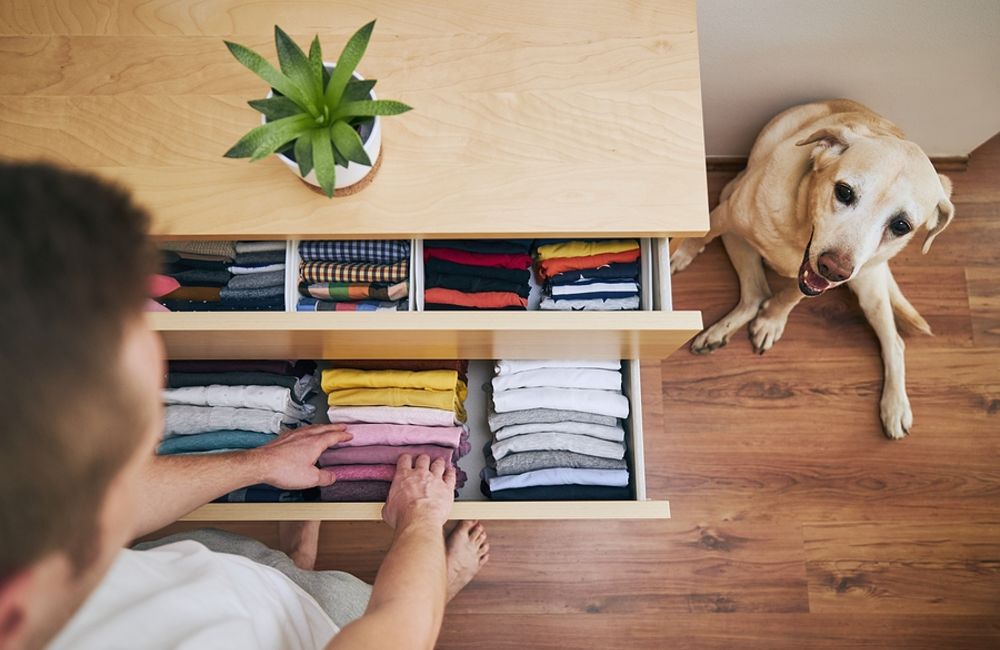 Marie Kondo is practically a household name now, thanks to her bestselling book which inspired the Netflix show. Her method of organization claims that if you follow the steps, you'll never have to declutter or reorganize your home again. But that can be a huge, time-consuming task that many of us aren't ready to tackle just yet. If you'd rather start small and bring some manageable order to your home, here are a few home organization tips to help you get started.
6 Marie Kondo Organization Tips
1. Have a home for everything.
One of the best home organization tips is to make sure every item in your home has a place. This makes it easy to get things out of the way once you're done with them, so your home stays tidy. Consider investing in some drawer organizers for small items like kitchen utensils and office supplies.
2. Get rid of cluttering items like papers.
It's easy to get a bill, pay it and shove it in a drawer. We mean to go back to it later, but all too often it's forgotten about. We tend to do the same with old warranties and quotes. They end up just becoming clutter that we never return to. Rather than let all those papers collect more dust, get rid of them. If you do decide that you absolutely must have some of them, scan those papers into your computer so you can have a digital copy that takes up far less space.
3. Take advantage of vertical space.
Another one of our favorite home organization tips is making use of vertical space. When you don't have enough drawers or rods in your closet, stacking items can both save you space and make items easy to find. T-shirts and jeans can be stacked in towers, making everything visible at once for choosing outfits. It also helps you recognize what belongings you're not using if they spend too much time at the bottom of the tower.
4. If it doesn't bring you joy, get rid of it.
This is a sure way to empty your home of clutter. We have a tendency to collect items we don't need or truly want, and if we don't clear them out, our homes can become difficult to keep organized. One of the Marie Kondo organization tips is to hold each item and ask if it brings you joy. You'll likely know the answer right away. Any items that get a "no" response go in the garbage, in a box for your next garage sale or in the donation bin.
5. Focus on categories instead of rooms.
If you tackle each room individually rather than by category, you can still end up with duplicate items. Instead, one of the Marie Kondo rules is to bring every item from each category (Clothes, Books, Papers, Miscellaneous and Sentimental Items) into a room and create a pile. This helps you to better understand just how much you actually have, what duplicates you have and what items are no longer usable or wanted.
6. Learn how to fold your clothing for easy organization.
The Marie Kondo art of folding is probably what she's best known for. She claims that folding your items and storing them vertically will make them "happy" and easier to see when choosing an outfit. This type of organization will keep your clothes looking nice and make it easier for you to find the piece of clothing you want.
Keep Your Home Organized with Self Storage Plus
Another one of our favorite home organization tips is to store your extra belongings with us! At Self Storage Plus, we offer helpful features such as climate controlled storage and resident managers. Our computerized access means that only our customers and managers can access the storage space, providing that extra layer of protection you're looking for. Need help finding the right size unit for you and your family? Our storage unit size guide can help.
Find a Self Storage Plus facility near you in the greater Washington DC and Baltimore area today!