Home > Blog > How to Pack for a Move in 3 Days
How to Pack for a Move in 3 Days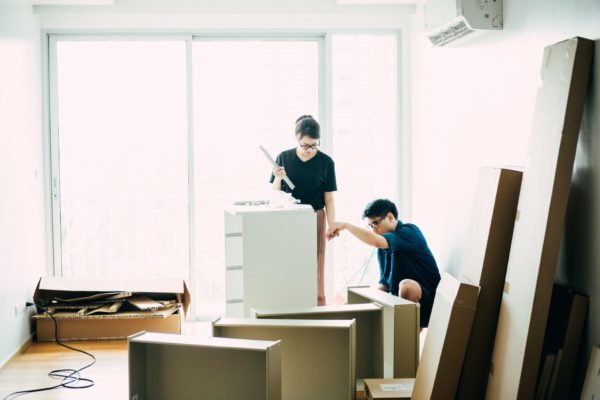 Has life gotten in the way and suddenly your moving day is only a few days away? We've all been there. While a 3-day move is nowhere near impossible, it can be challenging to get everything organized and packed on time. Are you looking for guidance on how to pack for your move in only a few days? These tips from the experts at Self Storage Plus can help.
Moving and Packing Tips and Tricks for a Quick Move:
Start Early
While moving in just a couple days is nowhere near impossible, it is difficult. The best way to prevent yourself from getting stressed out the day of your move is to start as early in the morning as you can.
Determine What to Get Rid Of
Have you not unpacked a box of clothes since moving in? Or, do you not need the bar stools for your new home? Don't pack them! More than likely, if you take the time to go through your house, you will find more than a few items you don't need. Pulling these items out before the move will ensure that the only items that come to your new home are items you truly need.
Ask for Help
When doing a high-stress move like a one day move, you will need help from family members and friends. Invite your friends and family members over to help during the morning of your move. In order to thank your helpers, consider purchasing breakfast and coffee.
Use What You Have
You already plan on moving the suitcase, your laundry hamper and other odds and ends of boxes, so why not pack items inside? Packing your belongings inside of these items is helpful because it kills two birds with one stone.
Pack One Room At a Time
When picturing moving your entire home in a couple days, it is easy to feel overwhelmed. Instead, pack one room at a time. Start with your bedroom and get everything packed up and organized there. Once packed, move to the next room of the house. Before you know it, all the rooms will be done and you'll be ready to move into your new home.
Label Everything
Even though you are cramped on time, it is not an excuse for not labeling the outside of all boxes. When labeling the outside of the box, make sure you include both a list of the contents inside and which room the boxes belong in.
Rent a Self Storage Unit for Your Move
When moving, it can be helpful to rent a self storage unit. With a self storage unit rental, you're able to get items you will not need until you move into your new home out of your old house ahead of the move and into a safe and secure location.
Self Storage Plus has storage facilities all throughout greater Washington D.C., Baltimore, Virginia, and beyond. Our storage facilities offer a wide variety of storage unit sizes including 5×5, 5×10 and 10×10 storage units. Use our storage unit size guide for assistance in picking out the best unit to fit your needs and then rent or reserve your storage unit online today.