Home > Blog > Divorce and Property Storage: Tips for Splitting Assets
Divorce and Property Storage: Tips for Splitting Assets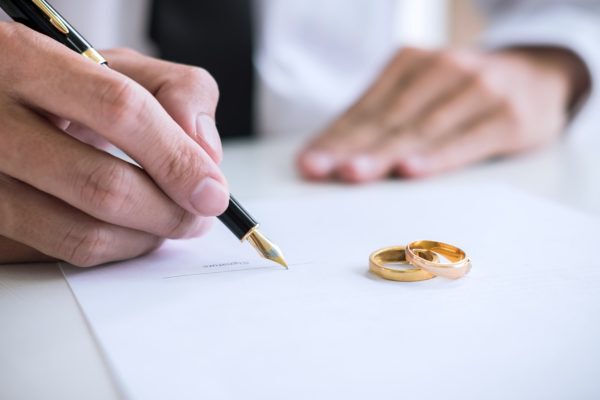 When you say your vows on your wedding day, no one imagines that they will end up with a divorce. Unfortunately, studies have shown that around 40 to 50% of marriages end with a divorce or another form of dissolution. And even if the marriage ended amicably, there's still many things that need to be addressed right off the bat.
When a marriage splits up, there's usually also a splitting up of belongings. With so many memories tied up in these belongings, splitting assets can be very difficult. Read below to find tips for splitting up assets.
Property Storage and Splitting Assets
If you have time, take it: A divorce can not only be emotionally draining, but also physically draining. If you're able to take your time sorting through your belongings, do so. Sorting through years of mementos and memories can be incredibly taxing, and this will help to minimize stress.
Create space: Once the decision has been made to divorce, it's a good idea to take a little space. Whether it's one party staying with a friend, or separate bedrooms, taking some space can help to clear your mind.
Create a list of all assets: During a divorce, the assets of the couple are evaluated. In determining who gets what, it's essential that both individuals are on the same page about laying out everything they have so it can be equally divided. With this in mind, before putting anything into storage, make sure you write it down on a list. This way, nothing will get lost before assets can be split.
Let self storage help: During a divorce, it's common for one or both parties to downsize. Until you have time to adjust to your new space, this means that not all of your belongings may make the move. During this transition, a storage unit rental can be a convenient solution for holding your belongings.
Self Storage Plus is Your Storage Solution for Any Stage of Life
At Self Storage Plus, we want to make things easy for you so you can get back on your feet as quickly as possible. We offer a range of different convenient storage sizes, including the 5×5, 5×10 and 10×10 storage unit. For storing more sensitive items, we also have climate controlled storage units. Our storage facilities are located all throughout the greater Washington, DC and Baltimore, MD area. Reserve a storage unit with Self Storage Plus today.