Home > Blog > Staging a Home for Sale: 6 Must-Follow Tips
Staging a Home for Sale: 6 Must-Follow Tips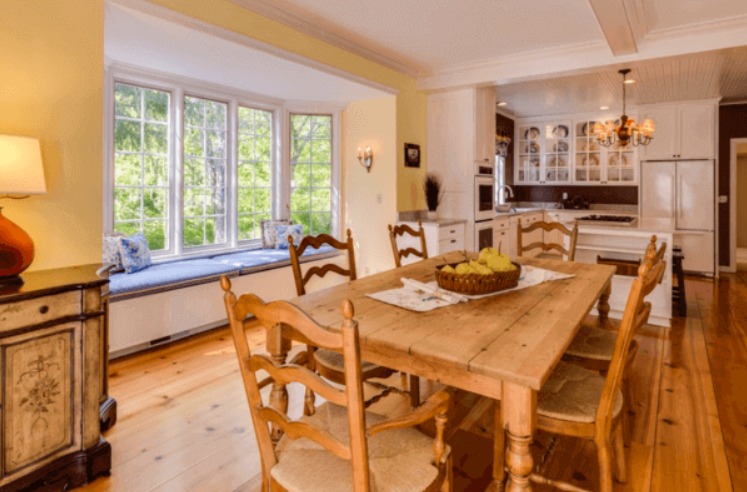 For someone getting ready to sell their home, the goal is to make the space look it's best to attract potential buyers. One strategy many people selling their home utilize is home staging. When done correctly, home staging can help you to sell your home easier, faster and maybe even for more money. Are you interested in learning how to stage your home? Try out these tips below!
Staging a Home to Sell
Focus on first impression: The first thing any potential buyer is going to see when they look at your house is the outside of it. The best way to keep buyers interested and maybe attract more potential buyers is to make a good first impression. Make sure your lawn is well maintained, the walkway leading up to your house is groomed and it never hurts to add a personal touch like a flower pot at the door.
Add a fresh coat of paint: If your home hasn't been repainted in a few years, consider repainting the walls with a fresh coat. A fresh coat of paint can really help to make your home feel more updated. When choosing the color of paint, always pick one that is neutral in color to appeal to the most buyers.
Complete any unfinished projects: If there are projects around your home that still need to be finished, prioritize completing them. When someone buys a house, they do not want to inherit a project. If you have already put time and money into your project, it would be more beneficial to spend time finishing it up as it may add value to your home.
Stage the most important rooms: Staging a home can be both time consuming and difficult. Thankfully, it isn't necessary to stage every room in the house. Instead, focus on the most important rooms like the kitchen, living room and bedroom. If you have time, you can move to other rooms in the house.
Brighten up rooms: Whether they know it or not, one thing a potential buyer is likely looking for in a home is the natural lighting. Before showing your home, wash the windows so they let as much natural lighting in as possible. Additionally, turning on all of the lights in your house during a showing can make your home appear more welcoming.
Declutter: A home that is too cluttered or has too many belongings placed inside of each room will distract any potential buyers from your actual home and lead them to focus on the items inside. Instead, go through room by room and remove any items that are miscellaneous or not crucial. This also includes personal items like pictures, because de-personalizing the home can help a buyer picture them self living inside of the home easier.
Reserve a Storage Unit for Home Staging
Decluttering for showing your home is different than decluttering for guests. When you declutter for guests, you're able to put non-essential items in cupboards, closets and the basement. For a buyer interested in your home, they will want to peer into each storage space to see if it will work for their needs. If the storage spaces are cluttered with personal belongings and items, it can be tough for the potential buyer to visualize the space.
A storage unit rental can be extremely beneficial when staging the home. With a storage unit rental, you can completely declutter your home and keep any non-essential items in a storage unit near your home. Self Storage Plus has storage facilities in the greater Washington, DC and Baltimore, MD areas with both traditional and climate controlled storage units available for rent. Whether you're looking for a small storage unit or a large storage unit, we are sure to have a storage solution for you. Reserve your storage unit today!