Home > Blog > Get creative: Self storage ideas for artists
Get creative: Self storage ideas for artists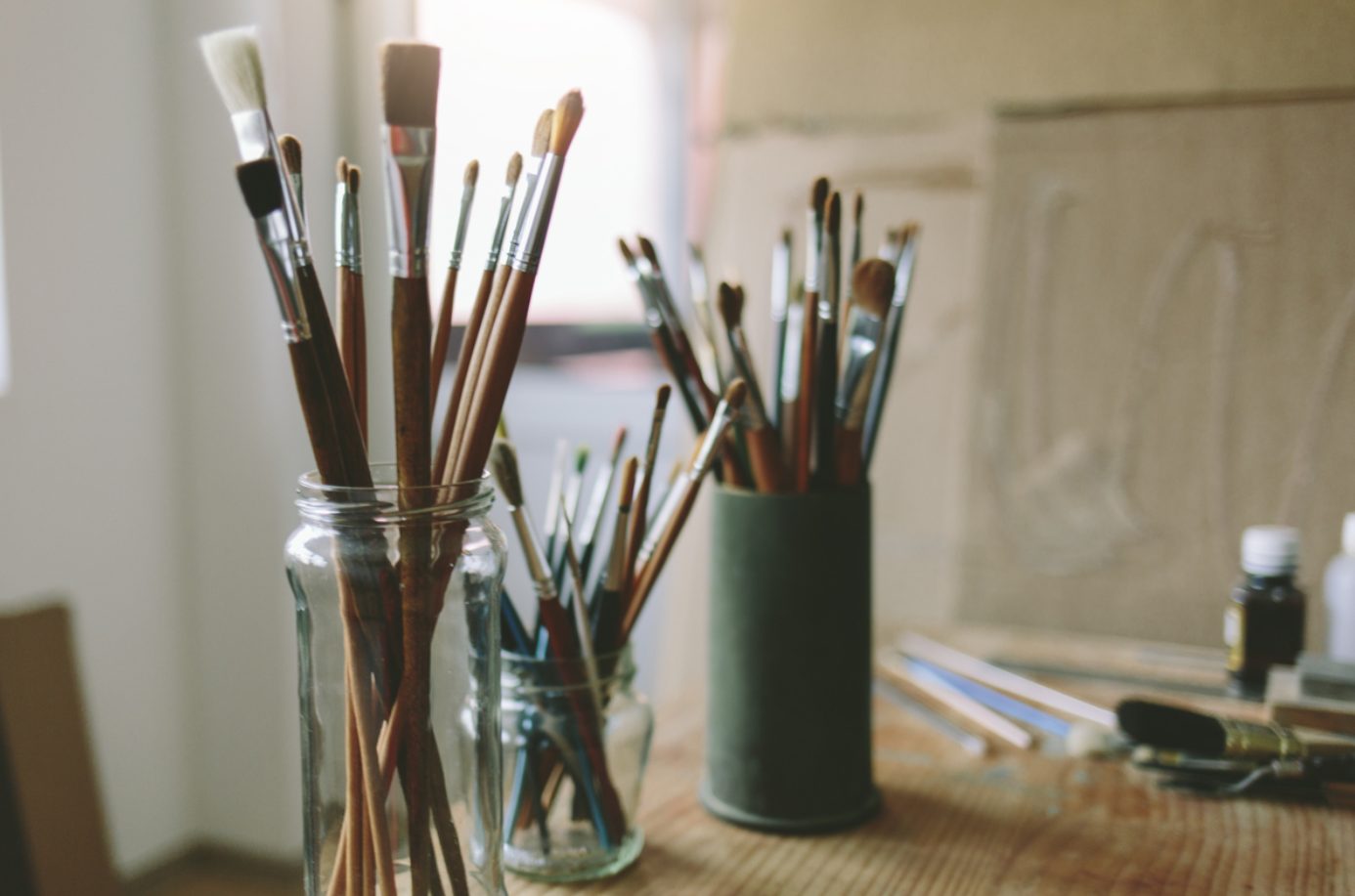 If you're an artist, you know the challenges that come with organizing, cataloging, protecting and storing your art and art supplies. Keeping track of all your supplies can be difficult enough; finding space in your house or your art studio storage area for your growing collection of artworks can be absolutely overwhelming.
But have you considered a self storage unit? Self storage units aren't just for storing holiday decor or extra furniture— they can be an easy storage solution for artists looking to free up space and organize their supplies. There are many different ways to make storage units work for you as an artist. Here are three art supply storage ideas.
#1: Organize your arts and crafts supplies
Extra art supplies like notebooks, canvases, paint, brushes, frames and molds can easily become unorganized or cluttered in a house or art studio. A self storage unit is a great option for artists who want to keep their extra supplies safe, accessible, and out of the way of their work space. Art supplies can be expensive, so you'll want to find a climate controlled storage unit to help keep them from getting ruined by heat or moisture. If you're putting boxes of art supplies in a self storage unit, remember to label the boxes so you can easily retrieve your materials when ready.
#2: Safely store your artwork
If your artworks are sitting around collecting dust between art shows, one good art supply storage idea is to use storage units. A storage unit is a great way to keep your extra art inventory safe and free up closet and counter space for new pieces. Consider putting artworks in a self storage unit that are listed for sale online or waiting to go to an art fair. You'll be surprised how much more organized you'll feel when you have all your completed work filed away. A more organized workspace may even help you stay creative and inspired.
When preparing your art for storage, be sure to save a picture of the piece and document the medium, size, materials, and date it was completed. Cataloging your work will keep you organized and help you remember what's in storage.
#3: Enjoy complete privacy
One thing artists appreciate is discretion. Your artistic work is an expression of your creativity; it can also arguably be considered your intellectual property. And until you feel your art is completed and ready for public consumption, you don't want people seeing your unfinished works. A self storage unit is a perfect way to keep your art under wraps until you're finished with it and prepared for your next art show.
Bonus tips: How to smartly store art
Now that you know a bit about why storage for artists is important, it's time to explore some logistics. It's important to know how to safely store your pieces so you don't damage them. Here are some things to consider when storing art in self storage units:
When choosing

storage for art

, rent a

climate controlled unit

. A temperature- and humidity-regulated storage unit will protect your art from mold or mildew.

Store artwork

in a large enough space, and prop it up off the ground.

Make sure you properly cover the art. Drape sheets over artworks to block dust. Don't use bubble wrap or newspaper, because those materials can trap moisture.

Organize your art with the largest pieces in the back and smaller ones in the front. This will help you easily find what you're looking for when you retrieve specific pieces.

Rent a space that's the right size

for your work. Be sure you can comfortably move around in the storage unit while your artwork is inside so it's easy to move things in and out.

Keep a detailed inventory of the artworks and

art supplies

you're keeping in the self storage unit.

Share your art

supply storage ideas

with other artists. Next time you're at an art fair or artist event, ask other artists where they

store their artwork

and what does and doesn't work for them.
Got questions? Consult an expert
The best part about storage units for artists is the peace of mind knowing your art is safe and organized. A self storage unit could be the tool you need to increase productivity, profitability and creativity. In general, look for self storage units that are climate controlled to protect your art and supplies.
It's also important to find the right sized storage unit for your particular needs and goals. To learn more about storage for artists, or if you're not quite sure what size space would be right for you, talk with one of our helpful consultants, or find a Self Storage Plus location near you in the Greater Washington, D.C., and Baltimore area.