Home > Blog > Storage Solutions for Contractors
Storage Solutions for Contractors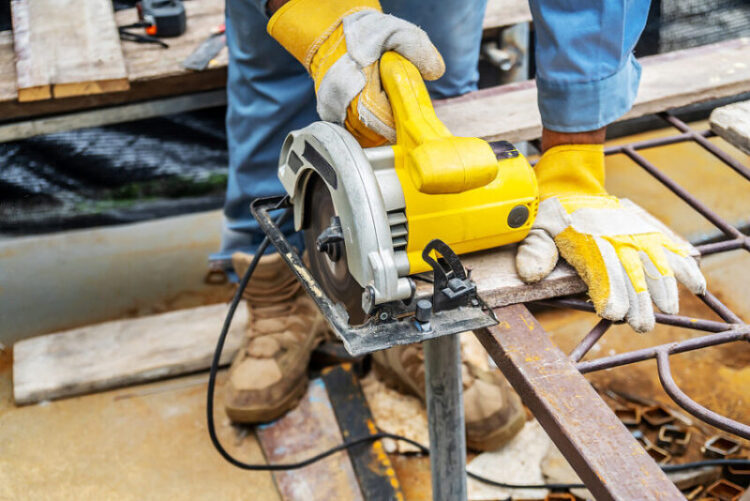 If you're a contractor with your own business, renting a self storage unit could be the ideal solution for storing your equipment. When you specialize in a trade like painting, electrical or construction, you likely work out of a truck or van while at a job site. And if you're like many contractors, you may not have an office space that also allows you to store equipment. That's where storage facilities come into play.
A self storage facility helps contracting businesses keep their overhead low, while still keeping their equipment in a place with additional security for peace of mind. Learn how to utilize contractor storage with the tips below.
5 Tips for Construction Storage
Wherever you house your tools, it's important to store them the correct way. The longer your equipment lasts, the less you'll need to spend on future replacements. And if you plan out the organization and where each item is stored, you'll be able to locate the right tools quickly and complete jobs in an efficient manner. No matter what tools you use for your profession, you'll want to spend a little time making sure you follow these tips:
Choose hard cases. When you buy a new power tool, they typically come in hard, plastic cases — and for a good reason. They help protect the tool from damage caused during transportation and in between jobs. There's also typically room in the case for you to store additional accessories like drill bits, extra batteries and power cords. If you no longer have the case your tool came in, visit your local hardware store for a similar alternative.
Use plastic storage bins. If you no longer have a hard case and can't find an alternative or your tool is too large for a case, a plastic storage container is a great alternative. Use smaller containers for hand tools that could get lost easily, as well as, spare parts and accessories. Then when you go to your next job site, it's easy to grab what you need quickly.
Check the instructions. Many people tend to toss the instructions before reading them, but you may want to at least give them a once-over. Manufacturers will typically offer guidelines in the instructions for the best way to store the tool when you're not using it. This is especially true for items like drills, electric saws and other power tools.
Clean your tools thoroughly. Dirt and grime can build up in your tools and damage the electronics inside them. Be sure to wipe down and dry your tools before putting them back in their containers or on your storage shelf. Keeping your tools dry will help to avoid rust and corrosion.
Store your tools in a dry place. Wherever you choose to store your tools — whether it's in a self storage unit, a garage or somewhere else — be sure to pick a dry place. Just like putting tools away when they're still damp, you also don't want to store them somewhere that will constantly be wet or dank.
Discover Convenient Contractor Storage with Self Storage Plus
If you're considering using a self storage space for your contracting equipment, turn to Self Storage Plus. With 48+ locations across the greater Washington, DC and Baltimore areas, we're sure to have one near your home, office or general area of coverage. We also offer climate controlled units that can help keep your tools out of fluctuating temperatures. And you can feel peace of mind knowing the tools you need for your job are being kept safe with 24-hour video recording, personalized and computerized access, and resident managers who reside on the premises.
Find a Self Storage Plus facility near you and take the next step in your contracting business.