Home > Blog > Common Gas Grill Winter Storage Mistakes
Common Gas Grill Winter Storage Mistakes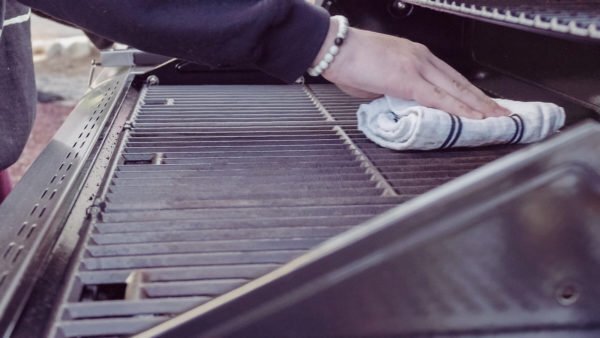 As the weather gets cooler out, it's time to start planning on storing the grill for winter. While the grill is a summer staple, if it isn't treated properly during the fall and winter, it will require costly repairs come next year. Unfortunately, there are a few common mistakes we see people make when storing a grill. Interested in learning more? Read below!
4 Common Mistakes when Storing a Gas Grill
Not storing the grill indoors: While leaving the grill outside for the winter is the most convenient thing to do, it also can end up being the costliest. In order to protect your grill from damage during the winter, always store it indoors.
Not cleaning the grill and drip pans: Before putting the grill into storage, always clean both the inside and the outside of it. Any food or grease that is leftover on the grill can lead to rust or tarnish developing. To clean the inside of the grill, turn it on and let the grill grates heat up. Once the grill is hot, use a grill brush to remove any leftover food. To clean the outside of the grill, add some hot, soapy water to a bucket and scrub the outside of the grill. When cleaning the drip pans, turn them upside down and shake the drip pans over the trash cans. Next, let the drip pans soak in hot and soapy water.
Not disconnecting the propane tank: Storing the grill inside with the propane tank attached to it could be potentially life threatening. When storing your grill, always disconnect the propane tank and store it in a location with good ventilation.
Not using a grill cover: A grill cover is not only essential to protect the grill between uses; it also is important for long-term storage. Before putting the grill cover on your grill, make sure the grill is completely dry. When picking a grill cover, choose one that is waterproof and fits your grill well.
Store Your Grill with Self Storage Plus!
The best place to store your grill for the winter is in a location free from fluctuations in temperature. Unfortunately, this means that the garage and basement are not ideal locations for storing your grill during the winter. Instead, consider a climate controlled storage unit. A climate controlled storage unit will help to protect your grill from any extreme fluctuations in temperature, making it an ideal storage spot for your grill.
Are you looking for a self storage unit near you? Self Storage Plus has storage facilities in the greater Washington, DC and Baltimore areas. Our storage facilities have storage unit sizes perfect for any need, including the 5×5, 5×10, 10×10 and 10×20 storage unit. Reserve your storage unit today!