Home > Blog > The Best Travel Hacks for 2021
The Best Travel Hacks for 2021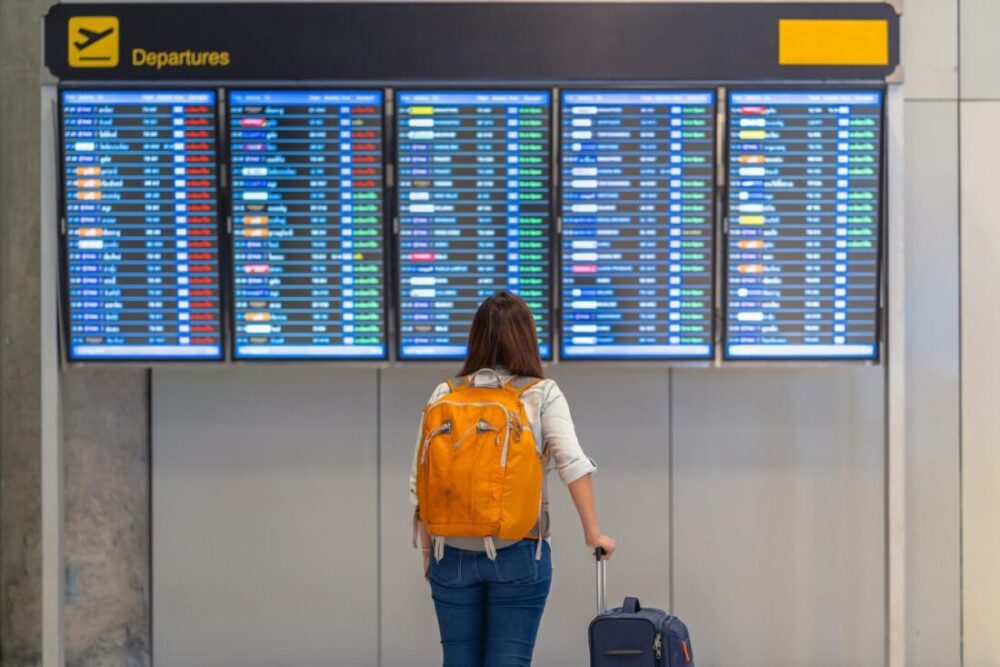 With travel restrictions slowly lifting as people continue to receive the COVID-19 vaccine, travel is becoming increasingly possible once again. That means many of us will begin packing our bags and getting ready to board airplanes so we can travel to the far-off places we've been waiting to see for the past year. While traveling is an exciting adventure, it can also be quite stressful. That's why we've put together this list of travel hacks for your 2021 trips.
Travel Hacks
and Tips for a Successful Trip
Invest in packing cubes. They'll help keep your suitcase neatly organized, no matter how much it's tossed around.

Create a packing list. A packing list will keep you from overpacking as well as give you a checklist at the end of your trip to make sure you didn't forget anything in the hotel room.

Know the baggage policies. Every airline has a different bag policy concerning carry-ons and checked bags. Some allow purses or laptops as a separate carry-on item while others do not. If you bring a carry-on separate from your purse, the airline may charge an additional fee. To avoid any surprises, take a moment to read your airline's baggage policy.

Weigh your bag before you get to the airport. Every airline has a weight limit for checked bags. Weigh your bags on a home scale to make sure they match or are below the weight limit so you don't have to throw anything away at the airport.

Opt for a lightweight suitcase. Not only will it be easier to carry, but it will make it easier to stay under the baggage weight limit.

Pack an extra outfit or two in your carry-on. You'll be grateful you thought about a backup if your checked luggage gets lost or delayed.

Bring an empty water bottle. You probably already know that you can't bring a full bottle through security in your carry-on. However, you can still bring an empty one with you. Airports do sell drinks, but they're typically priced high. Instead of buying an overpriced beverage, you can fill up the empty water bottle at a fountain after you go through security.

Bring a jacket with pockets. When you're trying to check or carry on as few bags as possible, a jacket with plenty of pockets will come in handy. You can fill the pockets with additional items like an e-book reader, chargers or anything you may need for entertainment on the flight.

Put your laptop in your carry-on. Keeping your laptop with you ensures it will still be safe if your luggage gets lost or damaged. You'll also want to keep it in an easy-to-access compartment so you can quickly take it out for the security scanner.

Bring sealable bags. While you can't bring large bottles of liquid, small quantities are allowed, and they can leak. Pack a few zippable sandwich bags with you to keep your liquids from leaking onto important items in your bags.

Night flights avoid the busyness; morning flights avoid the turbulence. Nighttime offers fewer flights, which means fewer people going through security, running around the airport and lining up to board flights. However, if turbulence concerns you, opt for morning flights as storms are more frequent in the afternoon.

Keep all your documents handy. Prepare any documents you'll need for your trip, and keep them handy in your carry-on or purse. This includes copies of your hotel reservations, passport, travel/immigration card and credit cards.

Dress for comfort. You're going to be standing in lines, waiting for your flight, on the airplane or driving for hours. Opt for comfort and wear more casual clothes for your trip. And don't wear too much jewelry to make security checks a little easier.

Download the airline app. This will allow you to quickly check if your flight's delayed, what gate you'll need and any other important information.

Store Your Belongings with Self Storage Plus
If you're traveling for an extended time, a self storage unit is an ideal place to keep your sensitive items while you're away. Self Storage Plus has locations across the Greater Washington, DC and Baltimore area, so there's always something near you. Our climate controlled units will add an extra layer of protection to your items, keeping them away from the temperature fluctuations of the hot summers and freezing winters of the northern East Coast. Whether you have just a few items or half your home to place in storage, our storage unit size guide will help you decide on the size you need.
Get started today by renting or reserving a storage unit with Self Storage Plus today.