Home > Blog > Tips For Outdoor Trailer Storage
Tips For Outdoor Trailer Storage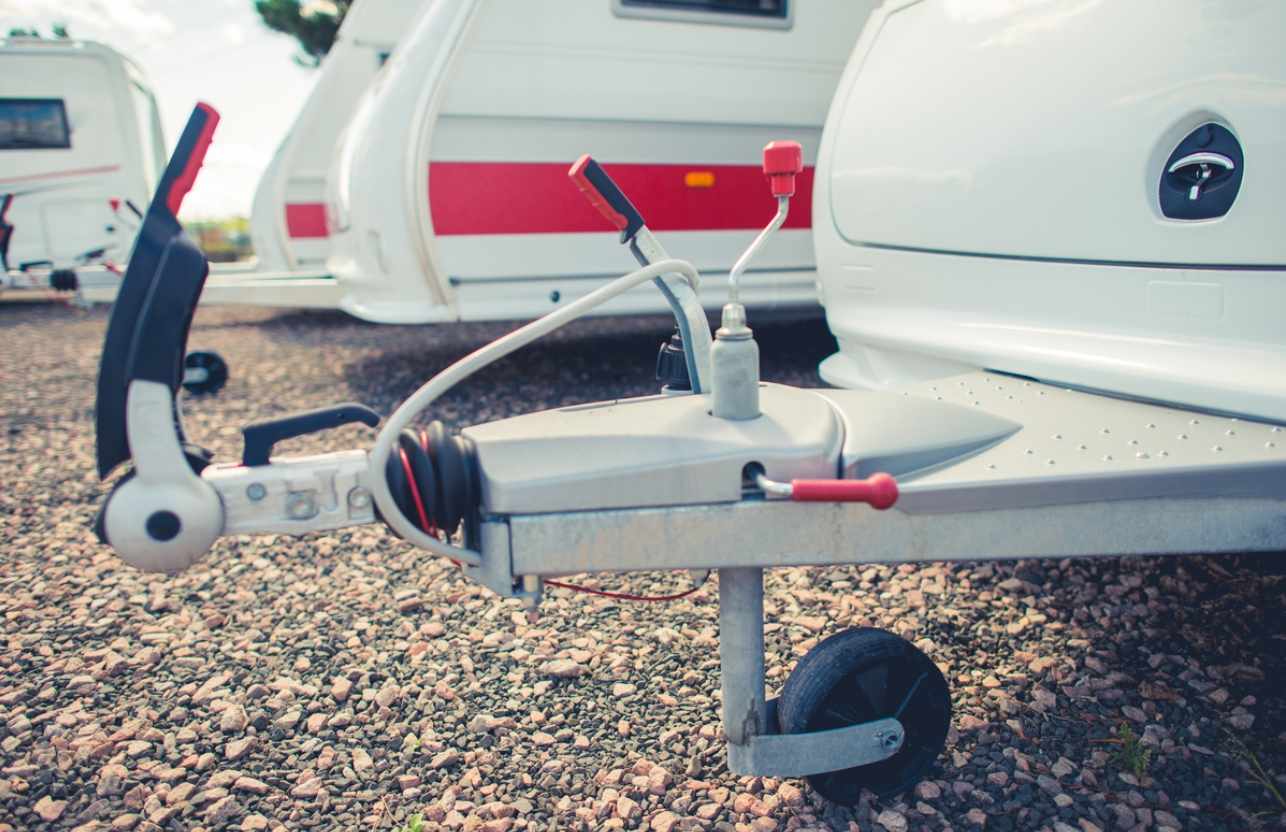 Fall is approaching. Have you thought about how to store your trailer for the upcoming winter months? If not, read our tips below to help you get started, so you have plenty of time to prepare your trailer and store it properly.
Why Is Utility Trailer Storage so Important?
An idle trailer is a trailer in risk of damage (especially the suspension system and/or tires), and extreme weather can affect the exterior and lower the value. When you take the time to store your trailer correctly, you'll be able to enjoy it for a lot longer without costly repairs or replacements.
Tips for Trailer Storage
Tip #1: Skip the Parking Spot
Regardless of when your off-season is, it's always better to store your travel trailer or other recreational vehicle inside for protection from the elements. Finding an interior storage space for your trailer shouldn't be complicated — and with Self Storage Plus, it isn't! With secured RV and boat storage, you can secure the right feet in length so you're only paying for what you need, plus you can drop off and pick up your trailer whenever it's convenient for you.
If you don't have access to interior space, however, there are things you can do to help protect your trailer while it's outside. Think carefully about the best parking spot for your trailer (for example, a home driveway is better than an abandoned field); seal all entrances for pest control; use a tarp or other protective cover, ensuring it's large enough to fit over the trailer entirely; and check on your trailer periodically. You'll have peace of mind that it's safe until you're ready to use it again!
Tip #2: Be Kind to Your Batteries
The batteries for your trailer brakes can become corroded or lose life completely when not used for long periods of time. It's best to remove all trailer batteries and store them safely to get the most out of them (and make sure you're not surprised with a dead battery the first time you try to use your trailer). Then either keep them charged every few months in a separate location or replace them the following season, depending on your storage options.
Tip #3: Get It Good and Greasy
Greasing all the moving parts of your trailer is absolutely essential for outdoor trailer storage, just as it is before heavy use. Go over everything from the hinges to suspension parts. This includes the axle bearings (which can't self-lubricate when not in use). New trailer owners should look for grease that is water-resistant and performs under high use and temperatures.
Tip #4: Take Care of Your Tires
Protection from the elements is important for your trailer, but especially so for the tires, since extreme temperatures can cause drying and cracking. We recommend you remove them during storage or
rotate your trailer tires every 2-3 weeks (or see Tip #3 about lubricating the bearings), if possible, to help extend the overall life of your tires. Before storing your trailer, be sure to check the air pressure of your tires, as air leaks naturally happen over time but especially when not in use. And don't forget your spares — they need TLC, too, even if they haven't been used yet.
Tip #5: Stand Up for Your Suspension
It's always best to unload your trailer before preparing it for long-term storage, but you'll still need to relieve the pressure that can build up while your trailer remains unused in the off-season. To jack up your trailer, first and foremost follow all manufacturer-recommended directions, whether you're using wood or concrete jack stands. The goal is to provide a secure resting spot for your trailer frame without allowing the tires to come in contact with — or damage — the running gear.
Regardless of what storage option you choose, always think safety first! Never put yourself under a trailer that you are not 100% sure is jacked up properly, and avoid storing your trailer on its end or side.
A Note About Preparing Your
Travel Trailer
If you have a travel trailer that includes a lighting system, you'll also want to check the wiring insulation before long-term storage (and check the lighting wiring of your vehicle that will be pulling the trailer). Then you can repair any weakened spots in the wiring before needing to use it again.
How Do I Find Trailer Storage near Me?
If you live in or near the Greater Washington, D.C., and Baltimore area, there are Self Storage Plus facilities throughout the metro region. Ask about our drive up storage units for added convenience, featuring exterior doors (similar to a home garage) for easy, direct loading and unloading.
Don't wait to learn more — find a Self Storage Plus location near you today to explore storage options that will meet your needs.