Home > Blog > What Packing Supplies Do You Need to Move?
What Packing Supplies Do You Need to Move?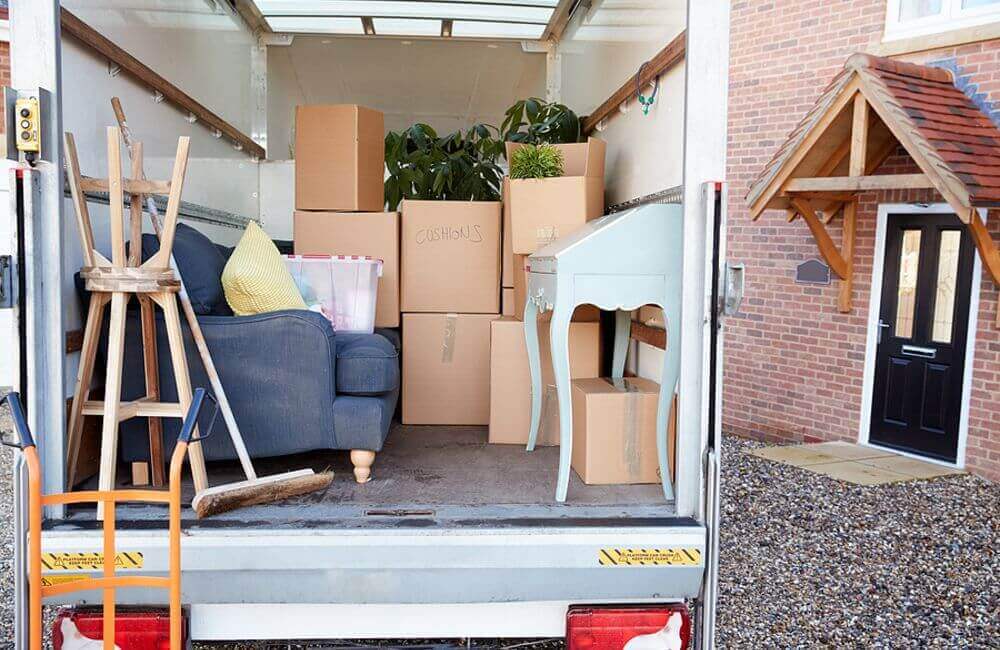 Your big move can be both exciting and stressful. As you're figuring out everything you need to start packing your belongings, remember that cardboard boxes and tape aren't the only moving essentials required. We at Self Storage Plus have created a list of the most important moving supplies you need to make your move more manageable.
12 Moving Supplies You Need for Moving Day
These are probably the most obvious item on your moving essentials list. You may be tempted to buy just one size of boxes to make stacking easier, but a variety of sizes are ideal. You can use smaller boxes for heavier items like books and larger boxes for bulky items such as pillows and blankets.
Packing tape. Packing tape can be used for building boxes, as well as, sealing them once you've filled them up. Just remember to purchase extra because you'll likely use more than you plan.
Plastic wrap. Some type a plastic wrap will come in handy — it doesn't have to be moving specific. You can use it to keep items like plates from shifting or jewelry boxes from opening during transit. It can also be helpful in preventing bottles with liquids from leaking.
Packing paper. Packing paper is ideal for wrapping fragile items that can get scratched and sharp items like knives. If you plan to purchase packing paper, only look for ink-free options, as the ink can transfer to your belongings.
Bubble wrap. Bubble wrap is ideal for fragile items like vases, china plates and wine glasses – just don't let the kids pop it all!
Tool set. You may not think about a toolset being part of your moving day supplies, but you'll need it to disassemble any furniture with removable parts before moving them onto the truck. Be sure to at least keep a screwdriver and wrench with multiple head choices on hand.
Plastic baggies. When you disassemble your furniture, you'll need somewhere to keep the screws and bolts. Use plastic baggies to hold them and tape the bags to the furniture using your packing tape.
Labels and markers. Keeping boxes labeled will make unloading and unpacking much simpler. If you have cardboard boxes, you can write directly on the boxes. If you're using plastic bins, labels may be more appropriate.
Rental truck. Even if you're not hiring professional movers, a moving truck should still be on your list. The right sized truck offers plenty of space to safely move all of your items in one trip.
Having an appliance dolly, furniture dolly or a hand truck can help make moving heavy items much easier. Rather than risk an injured back while lifting furniture or a stack of boxes, add a dolly to your moving essentials list.
Furniture pads. When you're ready to move a couch, bookshelf or other heavy furniture, slide a furniture pad under each corner so you can slide it swiftly across the floor. If you don't have access to furniture pads, moving blankets will also work.
Cleaning supplies. Once everything is out of your old apartment or house, you'll want to give everything a quick cleaning. Keep a mild cleaner, sponge and paper towels on hand so the next tenant or homebuyer can move into a clean space.                                                        
Get All Your Moving Essentials with Self Storage Plus
When you're ready to move or put items into storage, Self Storage Plus is your one-stop-shop for packing supplies. We offer boxes, locks and a variety of other packing materials to make your moving day a success. Everything is right here on location, so you don't have to make multiple stops to find the things you need. Out of space at your new place for all of your items? Our size guide can help you find the right size storage unit for your belongings.
Get a quote on your storage unit today!