Home > Blog > Which Retirement Lifestyle Is Best for You?
Which Retirement Lifestyle Is Best for You?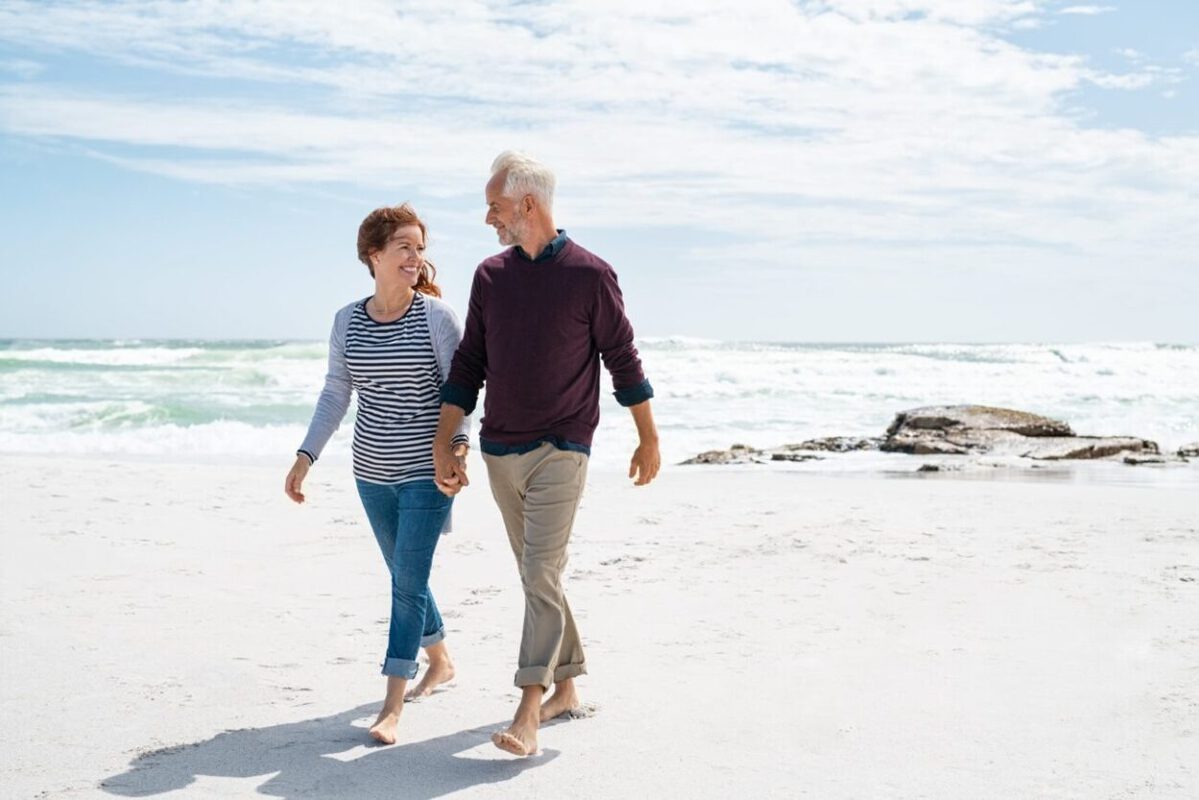 Are you looking forward to the day when you can step away from your job and do everything you want to do? If so, you likely already have an idea of what retirement looks like. Some people assume their golden years are made up of sitting at home and spending time with family. But now, there are so many different options for seniors heading into retirement. 
6
Retirement Plan
Options for Your Golden Years
If relaxing at home in retirement doesn't pique your interest, there are many choices nowadays. Below are a few ways you can enjoy retirement living.
1. Move to the Water
For many people, beach vacations are a frequent daydream. They think about enjoying long strolls on the beach, reading a book to the soundtrack of breaking waves or just feeling the sand between their toes. If you feel as though you could live every day vacationing on the shoreline, retirement on the water could be an ideal retirement lifestyle for you. While buying a home on the ocean can come with a high price tag, there are plenty of other options that give you daily access to waterfront living.
2. Be a Lifelong Learner
If you live in or near a town with a college, there are extensive opportunities for you to keep expanding your knowledge. Many universities offer discounted or no-cost classes to retirees. In more recent years, this offering has become so popular that some colleges now have entire retirement communities located nearby or on the campus. This type of retirement living might be for you if you want to continue learning for the rest of your years.
3. Live Near a Hobby
Many retirees enjoy a good game of golf, but that's not the only option. If you prefer gardening, you might want to live somewhere that allows you to grow plants year-round. Or if you and your partner enjoy going wine tasting frequently, you may want to be near sprawling vineyards. If there's a hobby you can see yourself doing all the time during retirement, consider moving to a place that allows you to live out those dreams.
4. Write a Book
Have you ever thought to yourself, "I'd love to write a book someday"? Retirement could be that "someday." With your days free, there are now things to do in retirement that you've always dreamt about. If a particular place inspires you, consider moving there to begin your next chapter in life: as an author.
5. Start a Second Job
If you've been a career person all your life or just need to stay busy, giving up your job can be difficult — especially if you truly enjoy it. If you feel the desire to keep working, you could use this opportunity to work a part-time job or get into a new field that interests you. You could also become a consultant in your industry if you're considered an expert, which means you'd be able to work the hours you'd like to.
6. Complete Your Travel Bucket List
The travel bug bites many of us, and retirement is the perfect time to do it. Now you can fly to the far-off lands you've always wanted to or tour the country stylishly in an RV. If traveling is your passion, you may consider downsizing your home for retirement to both help fund your time away and to alleviate upkeep.
Store Your Belongings When Downsizing for Retirement
Downsizing your home for retirement may be on your mind, whether you're thinking about spending your time traveling, moving to be near your hobbies or just enjoying the company of your loved ones. If you want to downsize but don't want to let go of possessions, a self storage unit could be the ideal solution. Self Storage Plus has 48+ locations across the Greater Washington, DC, and Baltimore area, should you find yourself retiring here. And if you plan to spend time traveling the states in your RV but need a place to keep your recreational vehicle in between trips, we have locations with RV and boat storage.
Kick your retirement off right by reserving or renting a self storage unit today.