Home > Blog > How to Store a Lawn Mower for Winter in 5 Easy Steps
How to Store a Lawn Mower for Winter in 5 Easy Steps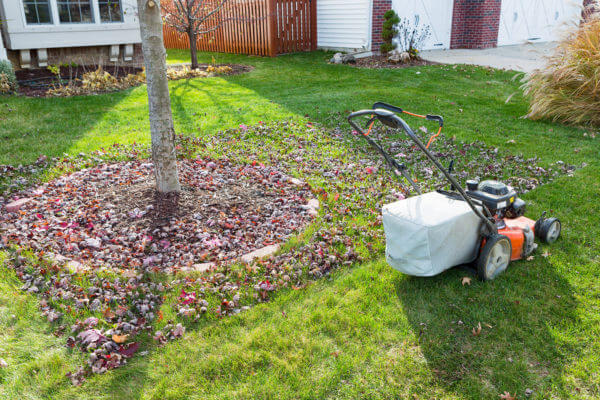 During the spring and summer, your lawn mower is used a couple times a month to keep the lawn groomed. But during the fall and winter, grass growth is so slow that you do not need to mow. Once the temperature has been continuously below 40 degrees, you are able to safely put away the lawn mower for the year. In order to keep the lawn mower in shape for more mowing seasons ahead, it is essential that it is properly winterized and stored right.
Read this blog for essential tips for winterizing a lawn mower!
5 Tips for Storing a Lawn Mower
Have your owner's manual on hand: When putting a lawn mower away for winter storage, it is essential to refer to the owner's manual for any storage steps specific to your lawn mower. To ensure your lawn mower is getting the proper care it needs, refer to your owner's manual.
Remove the battery: To protect the battery during the long winter, it is a good idea to remove the battery from the lawn mower. Once the battery has been removed, wipe it off and then clean the battery terminal using a metal brush. Next, coat the terminals with a terminal protector. To protect the battery health, keep the battery in a location that is cool and dry.
Clean the outside and inside of the mower: To clean the lawn mower, first disconnect the spark plug and tape it out of the way. Next, remove the lawn mower blade from underneath the lawn mower. Once it has been removed, clean both the outside and inside of the lawn mower.
Drain the fuel: If there is still gas left over inside of the lawn mower, take care to drain it before putting the lawn mower into storage. One of the benefits of draining the fuel is that it can then be used inside of the snow blower or a vehicle.
Choose a temperature safe location for storage: When you purchased your lawn mower, it was likely a significant investment. The best way to protect the longevity of your investment is to store it in a location that is free from fluctuations in temperature. Storing your lawn mower in areas like the garage, attic and basement are better than storing it outside, but these areas are still prone to temperature fluctuations. Instead, consider storing it in a climate controlled storage unit.
Store Your Lawn Mower in a Climate Controlled Storage Unit!
Self Storage Plus has storage facilities located in the greater Washington DC and Baltimore areas. Our storage facilities have climate controlled storage options, ideal for storing a lawn mower, bicycles, out of season sports equipment and more. Store your lawn mower with Self Storage Plus and reserve a storage unit today!