Home > Blog > Business Storage Solutions
Business Storage Solutions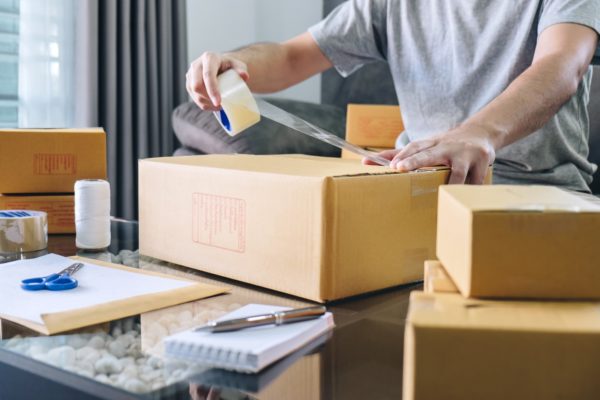 A business storage unit is a smart solution for small businesses and start up businesses. Many small businesses start in the home, which means at least an entire room of your home may be dedicated to the business. But, with a storage unit rental, you don't have to use your valuable household storage space to store your business items. A storage unit is a great place to store inventory, equipment, furniture, files, documents and more.
Business Storage Features
Climate controlled storage: If you'll be storing tools, furniture, documents, pharmaceutical sales samples and other temperature sensitive items, its essential you use a climate controlled storage unit. A climate controlled storage unit will maintain a steady range of temperature, which will help to protect your items.
Drive up storage: Our storage facilities also offer drive-up storage options. A drive-up storage unit is convenient because our customer can easily pull up in front of their storage unit and load or unload their vehicle.
Vehicle storage: If your business requires the use of company vehicles, we have a storage solution for you. Several of our storage facilities offer gated vehicle storage units.
Month-to-month rentals: When you rent with Self Storage Plus, you'll never be signed into a long-term lease. Our storage units rent month-to-month, which gives our renters a great deal of flexibility.
Business Industries We Serve
Pharmaceutical sales: For pharmaceutical sales representatives, a storage unit is a great location to store materials and samples. This provides pharmaceutical sales representatives with easy access to their inventory whenever they need it.
Contractors: A contractor requires a lot of tools and equipment to get the job done. But instead of storing tools in the back of the truck, consider using a storage unit rental.
Retail stores: If you own a small retail company, a storage unit rental allows you to have a large inventory while not infringing on your household storage space.
Local small business: Even if your business has a set building, you may benefit from storing extra furniture, documents and paperwork in a storage unit. This will help to keep your business more organized and keep these important items right where you need them.
Self Storage Plus Has Storage Facilities in the Greater Washington, DC and Baltimore Areas
Are you looking for business storage in the Washington, DC and Baltimore areas? Self Storage Plus has storage facilities with a variety of sizes of storage unit sizes, ideal for any storage needs. Reserve your storage unit with Self Storage Plus today!