Home > Blog > Comic Book Storage Solutions: What to Do and What to Avoid
Comic Book Storage Solutions: What to Do and What to Avoid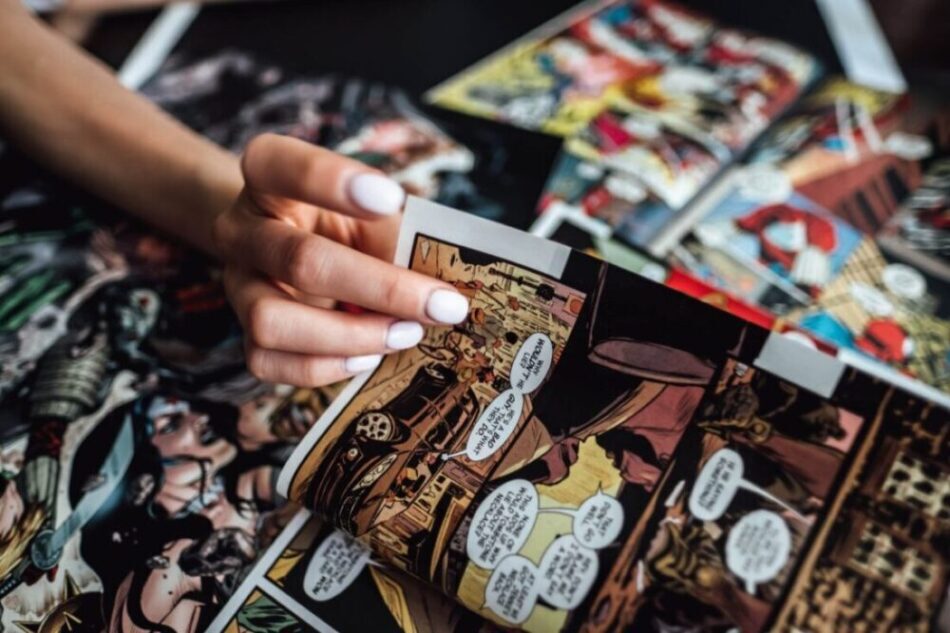 Whether you're collecting vintage first books for resale or simply saving childhood memories for the next generation, comic book storage is important to preserve your printed treasures. Luckily, it doesn't have to be time-consuming or expensive to care for your comic book collection; how you manage storage can be personalized to you.
Following the comic book storage tips below will help you preserve your issues with confidence.
Tips for Protecting Your Comic Book Collection
The two key goals of comic book storage solutions are protecting your comics from damage and enabling you to enjoy your collection as easily as possible. Consider the following tips to achieve both goals:
Board and Bag: Always use an acid-free backing board to keep your comic flat, stiff, and damage-free before placing it in a plastic bag. This protects your comic from moisture and damage from insects. Depending on the comic size (determined by the age), you can buy bags online or at the comic book store.
Keep Upright: Stacking paper comic books paperbacks on top of one another can cause the pages to stick together over time, especially if exposed to humidity or extreme temperatures. Organizing your comics upright is easy once bagged and boarded. You can categorize them easily by story, alphabetically, or any other way that makes sense to you!
Box or File: Depending on the size of your collection, comic storage boxes will keep your comics protected and organized, with short (holding approximately 150-200 individual issues, depending on age) and long (holding approximately 200-250) boxes available. You can also find decorative boxes on Etsy or eBay to personalize your storage solutions.For smaller comic book collections, consider magazine file holders or accordion files. Plastic bins are also a good option for long-term comic book storage.
Display: There are also plenty of comic book storage ideas to help you display your items, from binding issues within a story (remember, this devalues the individual issues) to placing select editions within a slab, or plastic case, that both protects the comic and allows for upright placement.
What to Avoid in Your Storage Space
Paper is no friend to elements like moisture, light and heat — not to mention insects and other critters that may snack on your collectibles, if left unattended. Keep the following in mind when deciding on the best storage space for your collection:
Elevate It: Always place your collection off the floor, in case of flooding and to generally avoid the risk of moisture damage. If that's not possible, mousetraps and insect bait are worth the investment to shield items being stored for long periods of time.
Keep It Dry: Areas like basements, garages, attics and near windows are more at risk for increased moisture. The best areas for comic book storage are dark, dry locations that are closed off, such as a closet or storage facility. A tarp or plastic sheeting can also protect water from coming from above, such as from a sprinkler system.
Consider Access: Stacking storage boxes may save space, but this can be problematic if you need to find a specific issue quickly. Also avoid stacking more than 3-4 boxes to ensure lower boxes won't be potentially crushed over time.
Consider a Storage Facility
Storage solutions for large or especially valuable collections can be tricky in the Greater Washington, D.C., and Baltimore, MD, area, with generally humid summers and wet winters. You may want to consider self storage near you. Look for these features for the best storage space:
A storage facility with climate control: The older/rarer a comic is, the worse it will handle moisture.
The right size for you: With enough space, you may want to consider comic book storage within file cabinets, for convenient access to your items, or even bookshelves. Consider how much room you'll need, and how often you'll want to reference your comics. The right storage facility will work with you to recommend the right fit.
A unit with an interior hall entrance: This keeps heat from the sunlight off your unit door.
Security for your storage space: Depending on the value of your comic book collection, you'll want to ensure your items are protected from theft.
Protect Your Comic Book Collection with Self Storage Plus
At Self Storage Plus, you can choose from a variety of storage unit sizes to fit your comic book collection needs, and work with professionals to determine a plan for your needs, including climate controlled storage to keep every issue in prime condition.
To get started on your comic book storage plan, find a self storage facility near you.