Home > Blog > When it's Time for Mom to Move In: Moving Tips
When it's Time for Mom to Move In: Moving Tips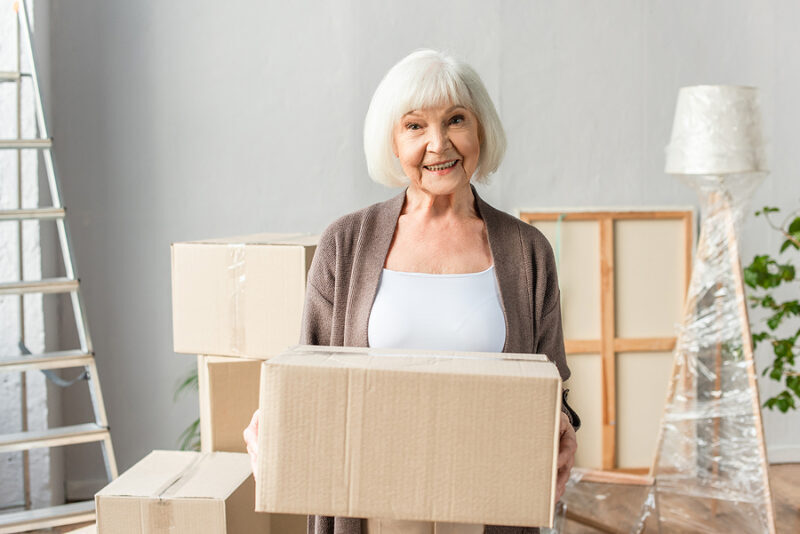 The holidays can be a catalyst for considering the future: for both ourselves and members of our family. You may begin thinking about what the next year will bring for your parents. If your mother lives alone in a home, it might start to look logical to move her in with you. However, when you're considering living with aging parents, you should approach the idea with careful planning so everyone can have a smooth and successful transition. Below are a few moving tips to help you get started.
Tips for Having Mom Move In
Think about Finances. When living with aging parents, it's commonplace for your finances to change. You'll have larger grocery bills, your utility usage will increase and you may need to consider additional expenses like home renovations for things such as safety rails and chairlifts. Talk with your parent and decide who will be responsible for different financial obligations or if they will pay a percentage of each. Also, be sure to keep a financial record of who pays for what in case you need to access their Medicaid benefits later on.
Make Your Home a Safe and Comfortable Space. If your parent has been living on their own for some time, they'll require plenty of privacy and enough personal space to accommodate them. This could mean needing to renovate an area of your home or moving people around to different rooms. You'll also need to make sure your home is safe for them. If your parent has limited mobility, you may need to make modifications to keep them from falling and injuring themselves. Follow a home safety checklist before having mom move in.
Understand that Things Will Change. Having your parent move in with you can cause a big shift in family dynamics. You may have to make some adjustments to where you give your attention and make compromises. Your kids may also need to take on more responsibility to help around the house. Keep in mind that patience is key, and everyone will eventually adapt, but it can take some time.
Invest in a Storage Unit. Your parent is going to have plenty of items that you already have, as well as, heirlooms and sentimental items. There are plenty of items you can get rid of with a garage sale or a donation, but they'll still have plenty of belongings they want to keep that won't fit in your home. When that happens, a separate storage space is an ideal solution. Then, if they eventually move into a senior living community, they'll have all the comforts of their previous home at the ready.
Make Living with Aging Parents Easier by Relying on Self Storage Plus
When your parent has a quantity of items that they're not ready to let go of but that you don't have room for, turn to Self Storage Plus. With 47+ locations in the greater Washington, DC and Baltimore areas, we're sure to have a storage option that is right for you and your family. If you're not sure where to start, our storage unit size guide can help. And because health and safety are our priority, we now offer contactless rental and the ability to pay your bill right on our website.
Get started making your family more comfortable by finding a storage unit near you today!