Home > Blog > 6 Tips for Storing a Christmas Tree
6 Tips for Storing a Christmas Tree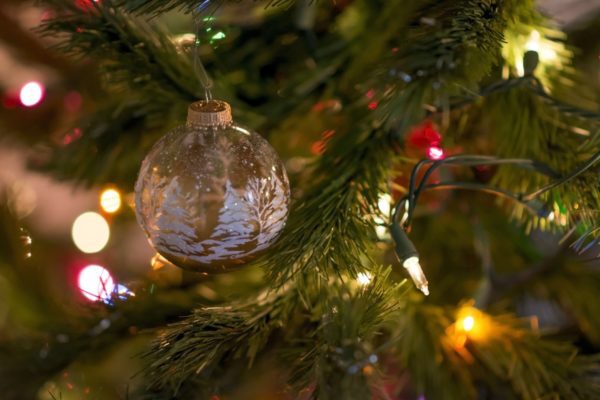 As the holiday season winds down, you are likely looking to store your Christmas tree for next year. Like many things, if a Christmas tree isn't properly prepared for storage, it may suffer from damage. To prevent this from happening it is essential that your Christmas tree is properly prepared for storage and stored. Try out these Christmas tree storage tips below!
The Best Christmas Tree Storage Tips
Remove the decorations from the Christmas tree: First, carefully remove all of the ornaments and decorations from the Christmas tree. If the tree is unlit, remove the lights as well. Carefully place all of the decorations and lights into storage containers and boxes for next year. If the Christmas tree skirt is still around the bottom of your tree, remove it and fold it up for storage.
Look for burned out lights: If the tree is pre-lit, it is important to check the tree for burned out lights before putting it into storage. To check it for burned out lights, find the bulb at the bottom of the tree closest to the light plug. Once you have found it, visually follow the line of lights and look for any lights that are no longer working. If you find lights that are no longer working, replace them with the spare bulbs that were included with the tree.
Break apart the tree into sections: Next, carefully disassemble the tree. Depending on the size of your tree, it may be broken into three to four sections. It is also important to be mindful of the cord because each piece will be plugged into the next one. Carefully remove the top piece of the Christmas tree and unplug it from the middle piece. Do the same thing until all of the pieces are disassembled. If the tree stand isn't connected to the tree, remove that too.
Bend the tree branches back: To minimize the amount of space your tree takes up, bend the tree branches into place. Be careful when bending the branches to not damage the bulbs.
Use a Christmas tree storage container: To protect your tree during storage, it is important to use an artificial Christmas tree storage bag. It is never a good idea to store your Christmas tree in a box, as cardboard can disintegrate over time and will not be able to protect your tree.
Use a climate controlled storage unit: The basement and attic are common storage locations for a Christmas tree. Unfortunately, though, these areas are prone to fluctuations in temperature and are not ideal storage locations. Instead, consider utilizing a climate controlled storage unit. A climate controlled storage unit maintains a steady range of temperature ideal for storing seasonal décor.
Store Your Seasonal Decorations in a Climate Controlled Storage Unit!
Seasonal decorations can take up a great deal of space. If you're someone that loves to have your home decked out with many decorations and twinkle lights during the holiday season, but spooky décor during Halloween, you can benefit from using a storage unit to store seasonal décor. A climate controlled storage unit rental will keep your belongings in a secure location and free from dangerous fluctuations in temperature.
Are you looking for a self storage unit near you? Self Storage Plus has storage facilities in the greater Washington DC and Baltimore areas. Our storage facilities offer many different storage unit sizes in both a climate controlled and traditional option. Reserve your storage unit today!