Home > Blog > Where to Store Extra Mattress in a One-Bedroom Apartment
Where to Store Extra Mattress in a One-Bedroom Apartment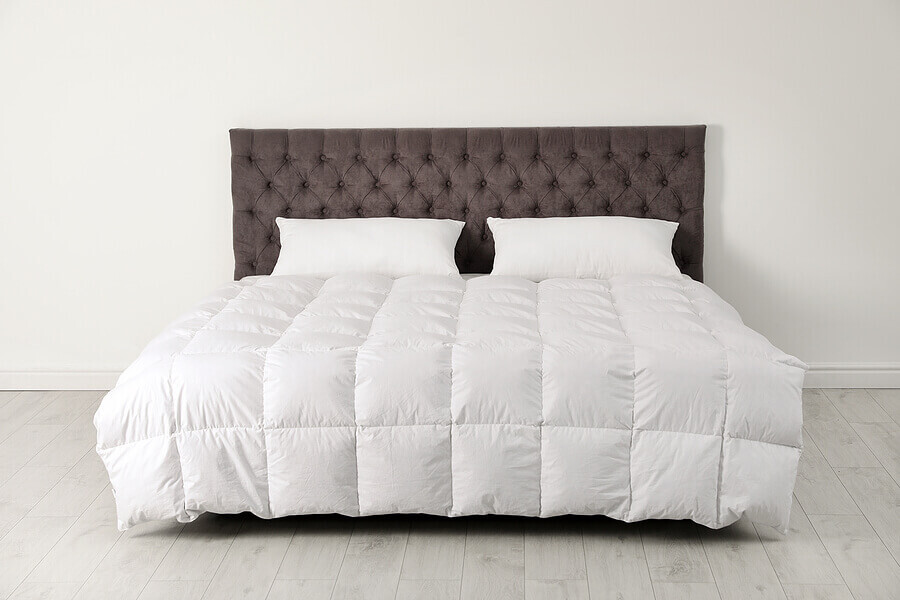 When you live in a one-bedroom apartment, there aren't very many places to keep an extra mattress for visitors. If you enjoy hosting friends or family frequently, you can't just get rid of your extra mattress to make room. That means you'll need some creative solutions for keeping your spare mattress in a small space. Here are some helpful tips on where to store an extra mattress in a one-bedroom apartment.
5 Mattress Storage Ideas for Apartments
Sofa beds. A sofa bed is one of the most common ways to hide a bed. It's also a great solution if you have a small space and need furniture to function in multiple ways. During the day, you have seating for yourself or guests to sit and chat, watch the big game or just lounge around. Then at night, you have an instant bed with just a modular arrangement. In order to store the bed, however, sofa beds need thinner mattresses so they can easily fold up. This won't do for long-term sleeping arrangements, but it will do splendidly for overnight guests.
Modular furniture like chair beds. Furniture design has made great strides with the implementation of modular furniture. This can make a huge difference when you live in a smaller space like a one-bedroom apartment or a tiny house. Use flexible furniture like chair beds that will take up less space while still providing what you require for your home.
Desk-bed combos. Another modular option is the desk-bed combo. This piece of movable furniture turns your daytime workstation into a cozy place for your visitors to sleep when they stay over.
Under your bed. If already have a standard mattress on hand and don't already take advantage of the space under your bed, it's the perfect space for mattress storage. It's best to put a smaller mattress under your bed (a twin under a queen, a queen under a king and so forth) so you can pull it out easier. However, if you feel you can fit a larger size mattress, there's no reason you shouldn't do it!
Opt for a true portable guest bed: an inflatable mattress. If you don't have to have a standard mattress for guests, an inflatable mattress is a great alternative. You can deflate them and hide them in various places throughout your apartment. If you tend to have multiple guests stay at the same time, you can easily fit several air mattresses under you bed, armchair or couch. Just be sure to keep them covered so they don't tear or get dirty.
Store Your Extra Mattresses with Self Storage Plus
Still not enough space for your portable guest bed? Self Storage Plus can help you find a storage unit to suit your needs in the Greater Washington, DC and Baltimore areas. We offer a variety of storage features, including climate-controlled storage to help keep your guest mattresses in good condition. Each of our locally owned and operated facilities have a variety of sizes, so whether you just need a 5×5 unit for your mattress and some seasonal items or you need something larger if you've downsized your home, we've got you covered.
Get started today by finding a self storage location near you.