Home > Blog > Best Way to Store Tools: Power and Hand Tool Storage Tips
Best Way to Store Tools: Power and Hand Tool Storage Tips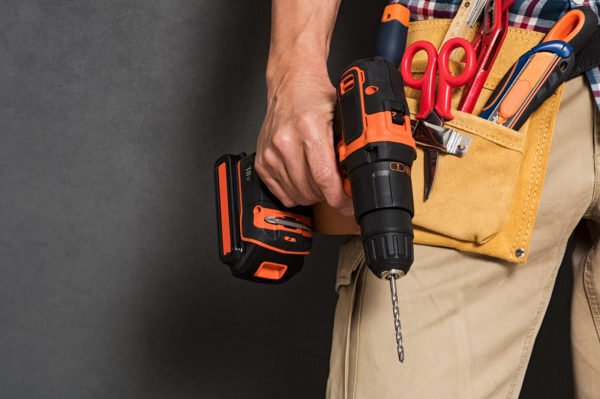 From being used for something as simple as changing batteries in toys, to more difficult tasks like building a table or chairs, tools are used in the home very often. But, if your hand and power tools are not stored correctly, they may not function as well down the road. Are you interested in learning more about storage for your hand and power tools? Read below and learn how to store your tools the right way!
5 Hand and Power Tool Storage Tips
Wipe down each tool: If you do not usually wipe off your tools after each use, it is a good idea to adapt this. Any dirt, dust or moisture left on the tool can result in corrosion. Before putting the tools into storage, use a paint brush to remove any dust or dirt on your tools. If your tools require a little extra care, use a cloth and some oil to remove any stubborn dirt. This will ensure that your tools are ready for long term and short term storage.
Remove any damaged tools: When wiping down each tool, keep an eye out for any broken, damaged or rusty tools. The broken or damaged tools should be disposed of, and the rusty tools should be set to the side. Removing any broken or damaged tools from your collection will not only make it easier to find the tool you want; it will also improve the overall health of your tools.
Treat the rusty tools: Next, it is time to treat the rusty tools in your collection. Even if a tool only has a small amount of rust on it, it is still important that it is treated for rust. The sooner you're able to treat the tool to prevent the rust from spreading, the better.
Finding storage for your tools: There are many different options for storing tools. Some popular options for storing hand tools is using a peg board or drawer system. For power tools, many people use a tool storage rack or cabinet. Depending on the layout of your storage space and the tools you are looking to store, choose the best storage solution for you.
Consider temperature: While the basement and garage are common locations for storing tools, they are also prone to dangerous fluctuations in temperature. If you are unable to store your tools inside of your home, consider a climate controlled storage unit. A climate controlled storage unit will help to best protect your tools from temperature fluctuations.
Store Your Tools with Self Storage Plus
Are you looking to store your tools in a climate controlled storage facility near you? Self Storage Plus has storage facilities in the greater Washington, DC and Baltimore areas, and beyond with a variety of sizes of climate controlled storage units available for rent. Reserve your storage storage for tools today!