Home > Blog > 5 Must-Follow College Back to School Tips
5 Must-Follow College Back to School Tips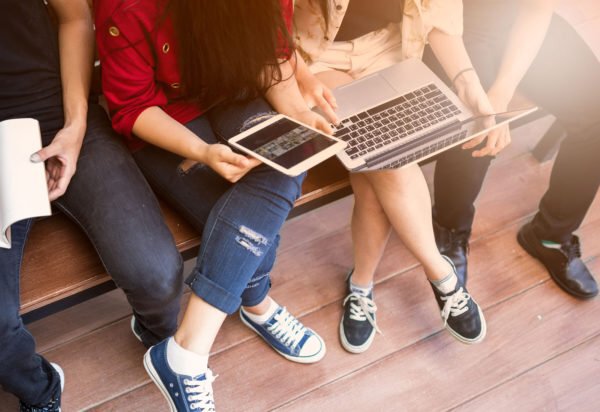 Whether you are a new incoming freshman, or an upperclassman, the start of the school year can be scary. With getting a new professor, new classes, new books and new classmates, it can feel like everything is changing. But we're here to help. Follow these 5 tips for a successful school year ahead!
Back to School Tips for College Kids
Read the syllabus: Doing homework before the school year even starts is likely not a tempting offer. But, when it comes to reading the syllabus and coming prepared for class on the first day, it is very important. Reading the syllabus for each class will help you to be thoroughly prepared and know what will be expected from you all throughout the semester.
Adjust your sleep schedule ahead of time: If you'll have morning courses but you're used to sleeping in until noon, it is important to start adjusting your sleep schedule a few weeks in advance. This will help to best set you up for a good school year ahead.
Find a study spot: This step is important for both commuters and those that live in the dorm. During the first few weeks on campus, spend time trying to find a place to study and do homework. This can be your go-to spot between or after classes to try and get some work done. When choosing your study spot, try to find one with minimal distractions.
Get to know your professor: When choosing your seat in class, try and sit closer to the professor so they can get to know your face. Additionally, never be afraid to attend your professors' office hours to ask questions about the class and assignment. Showing your professor that you care about the course can make your life easier down the road.
Invest in a class planner or schedule: Staying organized throughout the school year will truly be your key to success. Before the school year starts, purchase a planner to write all of your deadlines, exams, group meetings and more inside. This will help you to accurately plan out each week.
Self Storage Plus in the Greater D.C. & Baltimore Areas
Campus living is notoriously small with very little storage space. Unfortunately, this means that it can be difficult to keep your dorm room organized. With a storage unit rental, you're able to easily store items such as heavy winter coats, extra bedding, textbooks and decorations until you need them.
Self Storage Plus has storage facilities near many major universities, including the University of Maryland, Maryland Institute College of Art and Georgetown University, to name a few. Our storage facilities have a variety of storage unit sizes available to rent, including the 5×5, 5×10 and 10×10 storage unit.
Reserve your storage unit today!