Home > Blog > Tips for Your First Time Renting a Storage Unit
Tips for Your First Time Renting a Storage Unit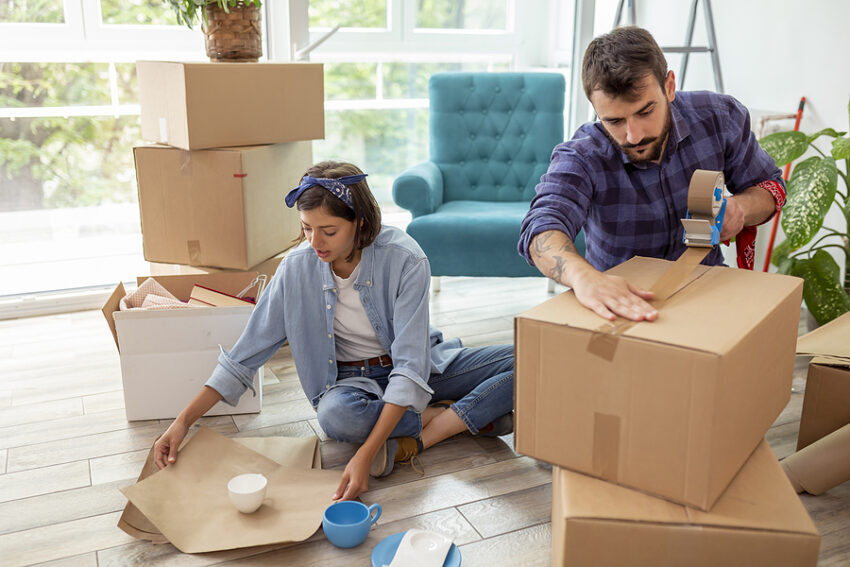 The idea of renting a storage unit for the first time can be an overwhelming feeling. You probably have concerns about the safety of your belongings, that you won't pack items properly or that you'll forget important documentation on the day you move into your unit. But when you rent a space with Self Storage Plus, you don't have to worry.
Knowing what to expect with your first storage unit rental will help make it a smooth process. That's why we've put together a list of the best tips for renting a storage unit for the first time.
6 Tips for Renting a Storage Unit for the First Time
Choose what you want to store. During your storage unit rental, you may take things out of storage and put other things in. It's a good idea to have a list of items you want to start with and that you may end up storing later. The cost of storage units increases with size, so knowing how much you'll need to store will help you determine what storage size you'll need and what you should budget for.
Decide on the type of storage you need. Some items such as leather furniture, wooden furniture, electronics and collectibles are more sensitive to temperature fluctuations. If you plan to store items like these, you'll want to opt for a climate controlled unit. These units use temperature control to protect your belongings from outside temperature fluxes, so your items don't warp or crack.
Understand what you can and cannot store. To get the most out of your storage experience, you'll want to know what items you can and cannot store in your unit. There are only a few types of items you can't store, such as perishable items and chemicals, but you'll want to speak to your facility to confirm what they don't allow. This will ensure your safety, as well as, the wellbeing of the employees and your storage unit neighbors.
Pack your items properly. While you want to pack your items to protect them as best as possible, you should also pack them to maximize space. Our Packing Guide can help you with packing common items, while our blog explains how to move and store couches, washers and dryers, mattresses and fragile items like glasses and dishes.
Have proper documentation ready for moving-in day. When you go to the storage facility to move your belongings in, they'll ask for certain documents to complete your rental process. Be sure to bring a valid photo ID, valid insurance (or opt for their rental insurance) and your current contact information.
Know the move-out policy. If you choose to move your items out of storage, you'll need to know and understand the move-out policy. Before signing your contract and moving into your storage unit, ask the storage facility to explain all the requirements for moving out.
Storage Unit Rentals Near You with Self Storage Plus
With Self Storage Plus, you'll feel good knowing that we'll help make your first time renting a storage unit a breeze. We have 48+ storage facilities in the greater Washington, DC and Baltimore areas, so there's sure to be a location near you with an assortment of available sizes. We also make it easy and save with our contactless rental options.
Discover how easy self storage rental can be. Start by finding a Self Storage Plus location near you!