Home > Blog > 4 Tips for Moving a Washer and Dryer
4 Tips for Moving a Washer and Dryer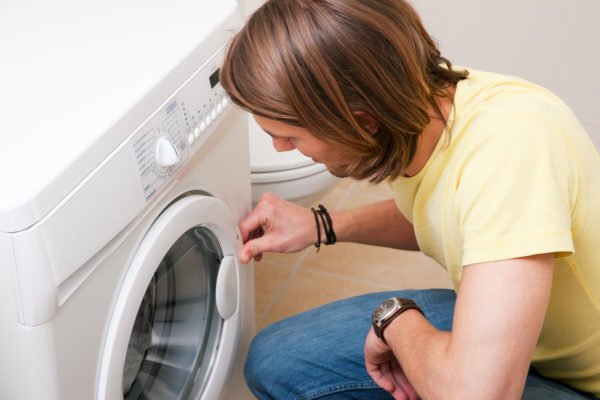 The washer and dryer are staples for any household. While these appliances are convenience based items, moving them from location to location is far from easy. Have you recently upgraded appliances or decided to move to a new home but bring your old appliances with you? If so, you're likely looking for tips and tricks for moving a washer and dryer. Learn how to move a washer and dryer below!
1. Refer to the Owner's Manual
Before following any other tips in this article, check the owner's manual for any instructions specific to the model you have. Different models may require different care, and it is essential that your appliance receives the care that is required before storage.
2. Clean out the washer and dryer
How to Drain a Washing Machine for Moving
First, run a rinse of just water through your washing machine to remove any built-up detergent. After running this rinse, let your washing machine sit for at least 24 hours to dry out. Next, find the valves behind the washing machine and turn off the water. Once the water has been turned off, you are able to remove the hoses connecting the appliances to the wall. To get any remaining water out of the washing machine, tilt the appliance slightly and drain any water leftover into a bucket.
How to Clean a Dryer
The dryer is much easier to clean than the washer. In order to clean the dryer, remove the lint tray and use a brush to clean out any lint that may be stuck inside.
3. Switch Off the Electricity or Gas
Depending on how your appliances are powered, the next step is to turn off the electricity or gas to your appliances. If it's powered by electricity, flip the switch on the electrical panels. If it's powered by gas, contact an expert for help turning off the gas line.
4. Move the Machines Using a Dolly
A washer and dryer are extremely heavy, and to reduce the risk of injury, never try to move these heavy appliances by yourself. When moving the washer and dryer, load them onto a dolly and secure the appliances to the dolly using rope.
Self Storage Plus Has Household Storage Solutions
If you have recently upgraded appliances, you may still want to hold onto your old washer and dryer for the future. A storage unit rental allows you to easily store large items in a convenient location outside of your home.
Are you looking for a storage unit near you? Self Storage Plus has storage facilities located in the greater Washington DC and Baltimore areas. Whether you are looking for a smaller 5×5 unit, or a larger 10×20 storage unit, we are sure to have a storage solution for you. Reserve your storage unit today!