Home > Blog > The Best Moving Truck Options in Baltimore by Self Storage Plus
The Best Moving Truck Options in Baltimore by Self Storage Plus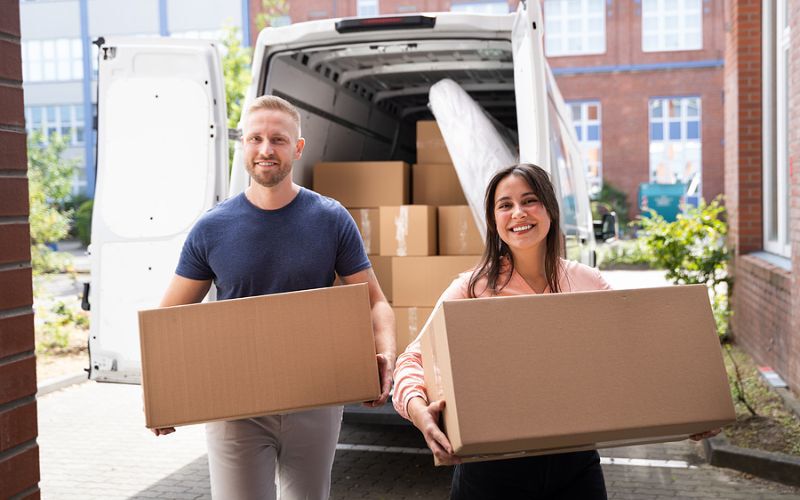 Moving can be such a hassle. There's sorting, purging, packing, cancelling services, scheduling new services and cleaning. And then there's the detail of sorting out your moving truck company — the people that will help you get from your old place to your new home. Moving trucks are the key to either a very smooth transition on moving day or undue stress and aggravation.
That's why Self Storage Plus has taken on the task of compiling a list of the best moving truck rental services in the Baltimore area. We want to help you make your move as seamless as possible in every possible way. Check out the best moving trucks and services below.
5 Best Moving Truck Rental Services in Baltimore
Penske moving trucks offer a variety of options for your moving experience. If you're moving out of the area, you can request a one-way rental (that comes with unlimited miles) so there's no need to make a long trip twice. Have an AAA or CAA membership? Enjoy a significant discount on your truck rental. Penske also makes it easy to return your moving truck by offering a key drop box for after-hours returns. And if value is your greatest concern, just take a look at all the wonderful things other customers have said about Penske in their Google Reviews.
The Enterprise location in Rosedale offers easy and fast rentals, which is particularly helpful if you have to move on short notice. They also provide a variety of truck types with pictures right on their rental page so you can better understand what will work for you specifically. For those who are particularly concerned with sanitation, Enterprise has implemented a Complete Clean Pledge to make sure your moving trucks are cleaned and sanitized thoroughly before you pick them up.
With locations across the country, U-Haul is a company most people consider when they think about moving. And with eighteen locations in the Greater Baltimore area alone, you have plenty of moving trucks to choose from. Many locations also offer trailer options so you can hook it up to your own vehicle. U-Haul can also help you with moving supplies should you find yourself short on boxes, packing tape or even hand trucks.
Budget Truck Rental makes finding moving trucks easy. Their online rental form asks simple yet detailed questions to help you find the right truck for your move. If you need help with lifting or loading, you can hire a helping hand, as well. Are you an AARP member? Enjoy up to 20 percent off your moving experience.
Believe it or not, Home Depot offers the vehicles you need to make your move across town or across the country. With both flatbed pickup trucks, cargo vans and moving box trucks available, you should be able to find an option that fits your needs quickly. Did moving day sneak up on you unexpectedly? No need to worry. Home Depot doesn't require reservations for their moving trucks.
Self Storage Plus Makes Moving Easier
During your moving process, you may find yourself with more belongings than you initially thought. That's where Self Storage Plus comes in. With more than 40 locations in the Greater Washington DC and Baltimore areas, we have an abundance of storage options to suit your needs. Do you have temperature sensitive items? No problem. We offer climate control storage units in a variety of sizes. Do you have a plentiful amount of items to unload? We have storage facilities with drive-up storage to make it easier to unpack your storage items.
Get started by finding a Self Storage Plus location near you!