Home > Blog > How to Declutter in the New Year: 6 Items to Get Rid of Now!
How to Declutter in the New Year: 6 Items to Get Rid of Now!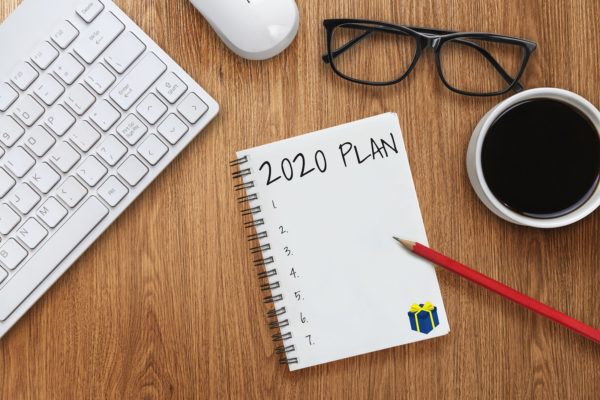 At the start of a new year, many people make resolutions about things they hope to change. Common New Year's resolutions are to eat better, go to the gym more often, read more or to be more organized. Aligned with being more organized, many people resolve to declutter and organize their house in the new year.
After the holiday season is over, there are a few different clutter problem areas that should be addressed. Find a list of 6 categories to declutter in the new year below.
New Year Decluttering and Organizing
Warm winter items: Now that the colder weather has been around for a few weeks, are there some warm winter items that are not getting any use? Or did you or a family member receive a new coat for the holidays and no longer needs an old one? Donate them to a charity or organization.
Old unused presents: Did you receive holidays gifts last year that you have yet to use? Donate it. If you haven't found a reason to use it within the last year, you more than likely don't need it.
Old toys: It's amazing how many toys kids receive during the holiday season. To prevent the toy room from getting too overrun, many parents set a rule that for every toy that comes in the house, one must go out.
Clothes: Just like with toys for kids, you may have received a great deal of clothing during the holiday season. To keep your closet from getting too cluttered, go through and pull out items you no longer need. This is also a good exercise for kids to start doing with their own closets.
Extra pantry items: During the holiday season, it is common to overbuy on cookie baking items and ingredients for your holiday meal. But, if you will not use these items in the upcoming months, consider donating them. This will clear out your pantry and cupboards, while helping to provide a meal to someone that needs it.
Unfinished or not started projects: Did you save an old windowpane to use for a DIY project? If you have had the windowpane for a year and have yet to make something out of it, it may be time to part ways with it.
Organize Your Home with a Storage Unit Rental!
When you're decluttering your home, you may find that there are some items you don't use very often, but you aren't quite ready to fully part with. A storage unit rental allows you to hold onto items you aren't quite ready to part with for future use.
Self Storage Plus has storage facilities all throughout the greater Washington, DC and Baltimore, MD areas. Our storage facilities offer many different convenient features, including climate controlled storage units, boat, RV and vehicle storage as well as drive up storage options. Reserve a storage unit today!