Home > Blog > 6 Moving and Storage Tips During National Homeownership Month
6 Moving and Storage Tips During National Homeownership Month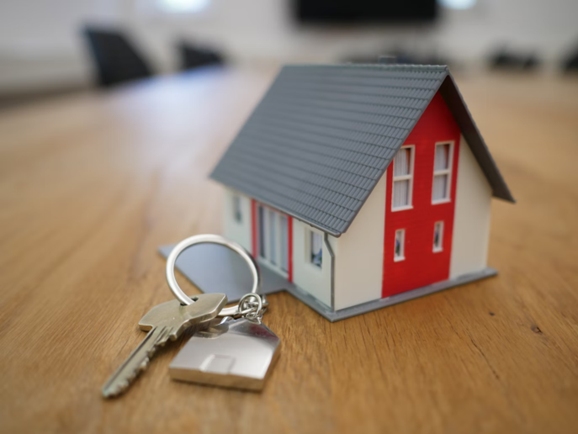 For the whole month of June, we're celebrating National Homeownership Month, a time dedicated to providing awareness and resources to help families find affordable and sustainable housing. To celebrate, we're giving new, prospective, and even seasoned home buyers our best tips for making moving day a breeze any day of the year.
Moving and Storage Tips That Make Moving Day a Breeze
Know Your Options
Whether you're moving for the first time or not, it's always important to know the options available to you before, during, and after the moving process. If you're in the middle of obtaining a mortgage, knowing your credit score gives you the advantage of understanding your own financial wellness and puts you in a great position when planning your budget, obtaining moving quotes, and projecting your overall moving costs. And don't worry, these tips are good for renters, business owners, and anyone else looking for ways to make moving and storage as easy and stress-free as possible.
Stay on schedule
Creating a plan of attack is the best way to ensure you're keeping your priorities organized and on schedule. Lessen the stress of moving by following a moving guide, and try to start packing a few months before your move to avoid any last-minute packing on your big day.
Lighten your load
One of the most effective ways to combat clutter in your new home is to let go of unused or unneeded items before you move. Make a donation pile so you're not moving things you don't want or need. And don't forget about the fridge! Make sure any leftover food is either eaten, donated, or thrown away prior to move in day.
Pack a bag
One thing many people forget to do is pack an essentials bag. This should contain anything from pet vet information, birth certificates, school enrollment documents, medications, cell phones, chargers, etc. You don't want the stress of searching for your must-have items on moving day with so many other things on your plate.
Ask for help
If you're planning a DIY move instead of hiring a moving company, do yourself the favor of enlisting the help of family and friends. Whether they offer to help with the physical moving or not, you can still ask if they have any leftover or unused packing items like boxes, bubble wrap, or tape. Get the children to help out by delegating age and size-appropriate tasks so everyone can help with the moving process.
Find Storage Ahead of Time
Climate controlled self storage units are a smart option during the summer months. They help keep your possessions from extreme weather and temperature conditions, offering you peace of mind in knowing that your items are safe and protected. Check out one of our storage facilities and see why we have the best climate controlled storage units around. Have any questions? Contact us today and one of our representatives can answer all of your questions about our climate controlled self storage units.