Home > Blog > At-Home Workspaces: Homework Station Ideas for Kids
At-Home Workspaces: Homework Station Ideas for Kids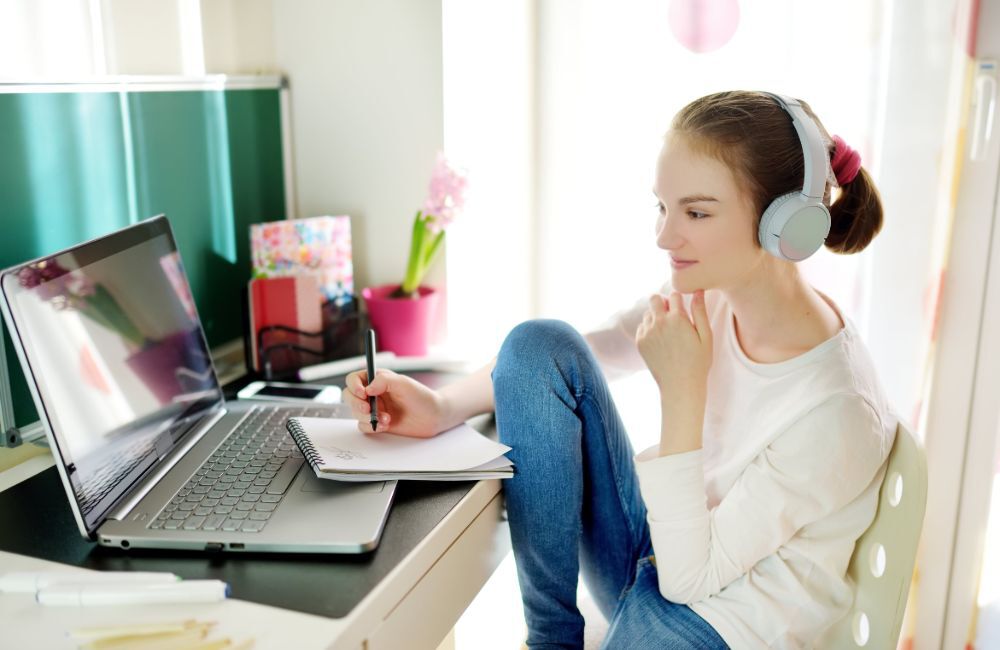 It's almost back to school time. While we love our children, having them around for the entire summer can make school starting back up a welcome change! This school year, however, may look a little different for your family when many schools are opting for remote learning. Learning at home can be difficult when there are frequent distractions. So how do you cut down on those disruptions? One way is to create an at-home workspace like a kid's study desk. Check out our ideas below for children's desk ideas for a successful school year.
Kid's Study Desk Ideas
Create a shared-workspace.
If you have multiple children, a shared study area can be advantageous. Having multiple children working on school work in the same area can be a quiet motivator. If you don't have multiple children, consider sharing your workspace with them – it's like having an adult study-buddy for them. So you can still be productive, it's a good idea to establish windows of time when they're allowed to ask you questions.
Separate computer-lab area.
It's not always possible for every child to have a computer in the home. If that's the case, set up a computer-lab area in the home for the kids to take turns.
An entire study area.
Not all children learn the same way. If you don't know your child's work preferences, sit down and talk to them about how they prefer to learn. Then set up an area with a desk, bean bag chairs, blankets, headphones and anything else your child requires to learn.
Make use of natural light.
Natural light encourages our alertness, which will greatly benefit your kids during the school day. Try to make sure the kids' desks are in an area with as much natural light as possible.
Put up a! pegboard.
With study spaces often comes the need for shelves, whether it be for books or supplies. If you don't have extra bookshelves or want a cost-effective way to construct shelving, try mounting wooden boards to pegboard with dahl rods. With this set up, little hands can always reach what they need.
Let kids help decorate.
This is their space to learn, and whether your kids are participating in remote learning or just focusing on homework, they deserve a space they can thrive in. Let them help pick out a few things to hang up or set on their desk space that will motivate them.
Keep Your Children's Desk and Study Space Clutter Free
If you're creating an at-home homework station for your kids, chances are you're creating it in a space that was used for something else before. That means many items need to find a new home. If you're like many families, you probably don't have any extra space in your home for those items. When you find yourself surrounded by misplaced clutter, you can rely on Self Storage Plus.
Located in the greater Washington DC and Baltimore area, Self Storage Plus can help you create space in your home by offering climate-controlled storage and numerous security measures. Find a storage location near you and declutter your children's study space today!