Home > Blog > Easy Meals for Moving Week: Breakfast, Lunch and Dinner
Easy Meals for Moving Week: Breakfast, Lunch and Dinner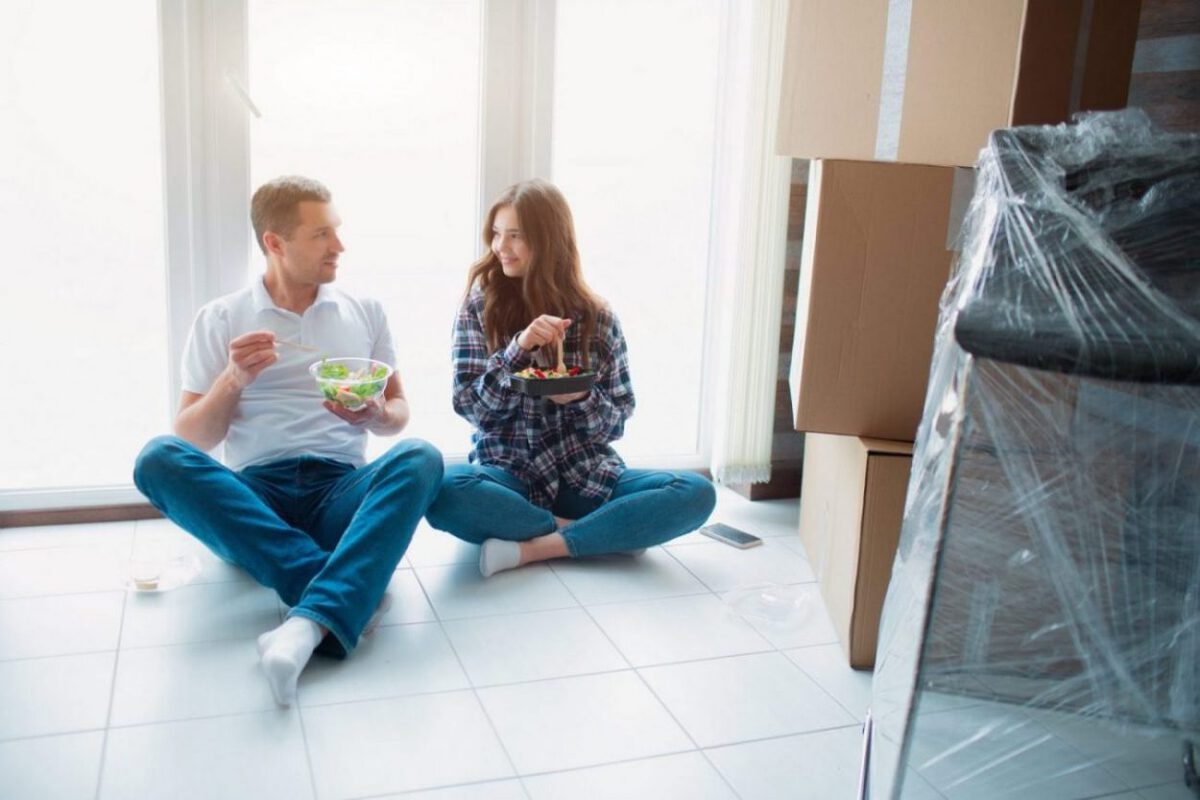 Moving meals with no stress and no guilt. It's possible — all it takes is planning ahead.
You don't have to skip meals or sacrifice nutrition to stay on schedule and make it through your move. Instead, consider these helpful tips to save time, money, and the frustration that comes with making bad moving food choices simply because you're hungry.
Pick a time and eat at home.
Even a local move can be exhausting, which is why it's important to set a schedule for mealtimes during moving week. This will keep you from ordering takeout when you're tired and zapping your energy when you need it most. Fighting the urge to eat fast food not only saves money (even a few coffee runs can add up fast) but also helps you rid your kitchen of perishable items and groceries with an impending expiration date, so you don't end up throwing them away or filling more open boxes.
Morning Moving Meals
It's important not to skip breakfast during a move; the last thing you want is an empty tank when you have a long way to go. Start off right with these classic healthy breakfast options, all five ingredients or less that won't require a multitude of kitchen tools:
Yogurt parfait

(add granola and/or fruit)

Scrambled eggs and toast

(or combine with a wrap)

Fruit smoothie

(another way to use the yogurt and fruit)

Breakfast tacos

(eggs, cheese, veggies and salsa)

Oatmeal

(also good with fruit or nuts)
5 Lunchtime Moving Foods for the Win
Skip the prep and cooking during lunch, especially on moving day; try finger foods for the win. These items will keep your energy going for the rest of the day, and all are ready to eat at a moment's notice.
Sandwich bread or lettuce for wraps

(bibb or butter lettuce work best)

Sliced meat and cheese

(or substitute vegan deli meats and cheese)

Protein-rich snacks

like string cheese or protein balls

Hummus with sliced veggies

like celery or baby carrots

Grab-and-go fruit

like grapes, bananas and apples
Quick and Easy Does It for Dinner
Pasta

is the original "easy" meal,

but you can make it even easier by combining all the ingredients for your sauce and the pasta together in one large pot (or skillet for something like mac and cheese), where you can add in your protein and make it a dinner with only one piece of cookware.

Stir fry

(protein, veggies, rice if you choose, and a stir-fry sauce) is not only a quick and tasty meal option but an easy way to use up any remaining

frozen foods

like veggies or meats so you don't have to move them with you.

Soup and chili

are filling and versatile dishes that allow for flexible recipes, depending on what

dry goods

and fresh ingredients you have in your kitchen. They're perfect meal ideas for feeding a hungry group of volunteers, and they make great leftovers!

Precooked chicken

(or grilled tofu) can be served many ways, from salads to tacos to being the main dish with a side of veggies or over pasta. There are plenty of delicious options, served either hot or cold.

Meal kit delivery

is still healthier and less expensive than takeout, with everything you need for the meal included and pre-measured (even spices and sauces) in

small boxes

you can reuse. This way you can skip going to the store but still offer up a homemade meal. Services are available in either individual or family-size portions, and the number of meals you receive per week is up to you.
A Word About Easy Meals for Moving Week
Moderation. It's OK to eat out, but save it for the day you're running errands all day or on the day you move out, when eating at home is especially inconvenient. And when you put snacks in your car during the move to keep hunger at bay, treat yourself — after all that heavy lifting, you deserve it!
Self Storage Plus for a Stress-Free Move 
For a local move in the Greater Washington, D.C., and Baltimore area, see how Self Storage Plus can help provide a stress-free experience, including climate controlled storage units of all sizes.
Contact us today for more moving tips and to find a facility nearby.