Home > Blog > How to Create an Efficient Drop Zone in Your Home
How to Create an Efficient Drop Zone in Your Home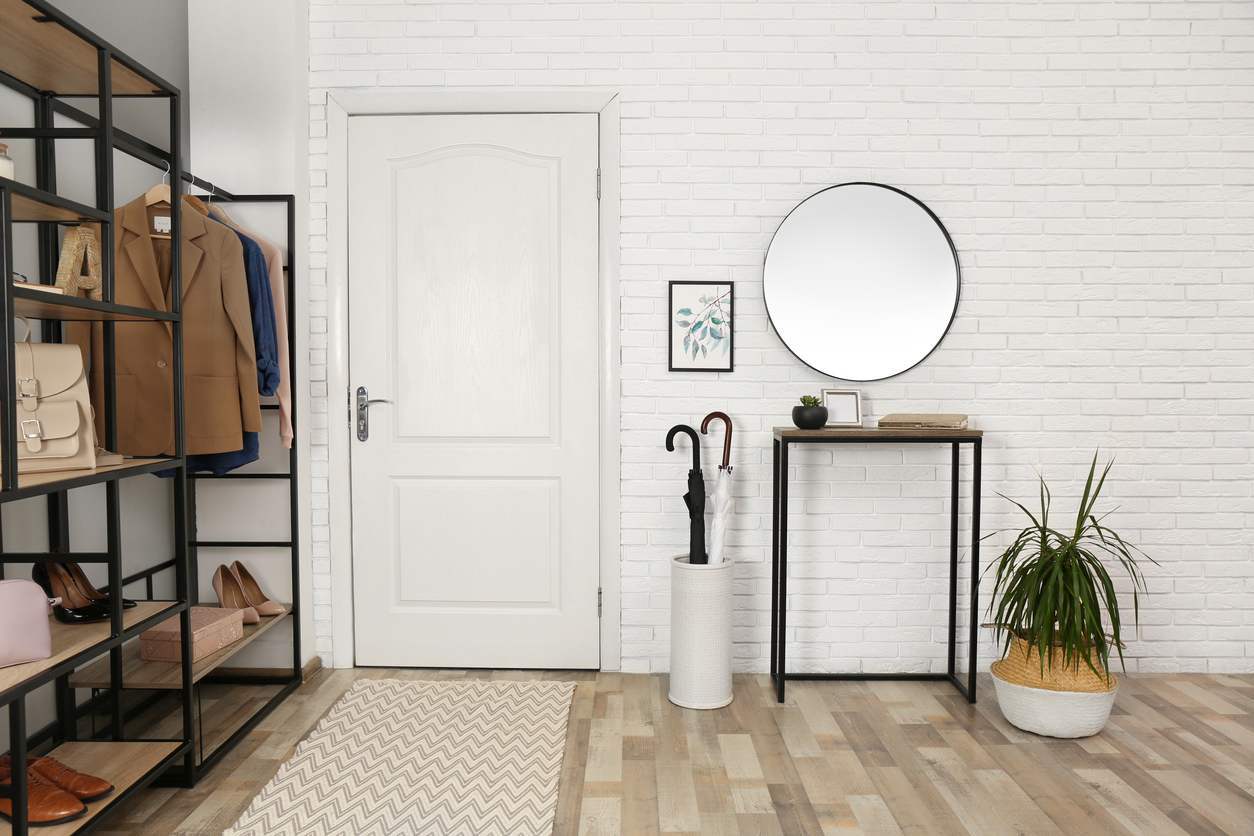 Creating a drop zone in a house is nearly an art form. It takes a strategic approach to make a space where you or your family can "drop" everything you bring into the home when you arrive, while also ensuring that space doesn't become messy and seamlessly blends into the décor of surrounding areas.
Self Storage Plus understands how tricky it can be to strike that balance of aesthetic and practicality. These tips will help you identify the perfect space for a drop zone, assemble necessary materials, and easily clear out any clutter and excess furniture that may be in your way.
What is a Drop Zone in a Home?
So what exactly is a drop zone? This is an area where you, your family, and your guests can store coats, keys, shoes, and other items they don't want to bring into the main area of your home. Drop zones are useful because they keep important, everyday items relegated to one, easy-to-find place. A well thought out drop zone will not only keep you from tracking snow inside during the winter, but it will also bring an end to the days of tearing apart your home looking for car keys when you're already running late.
Drop Zone Ideas
While planning out your new space, it's important to keep in mind your home's existing layout and how your family currently operates without a drop zone. Do the kids always pile their shoes in front of the door? Are coats thrown onto the couch? Do you find keys on the coffee table?
For an easy transition, create your drop zone in a high traffic zone in your home that you and your family are already using to dump your things. By doing this, it's only a small adjustment in the day instead of having to learn an entire new routine. For most people, the ideal spot for a drop zone is just inside the front door. However, this isn't your only option. Other popular drop zone locations include:
Kitchen
Rear hallway
Entryway/foyer
Mudroom
The space in the garage directly beside the door into the house, if one exists
There are benefits and rationale behind each of these location decisions, even if it's as simple as "that's the way everyone comes in." There is no right or wrong space to dedicate to a drop zone, as long as the area you choose is conducive to regular use.
Mudroom Drop Zone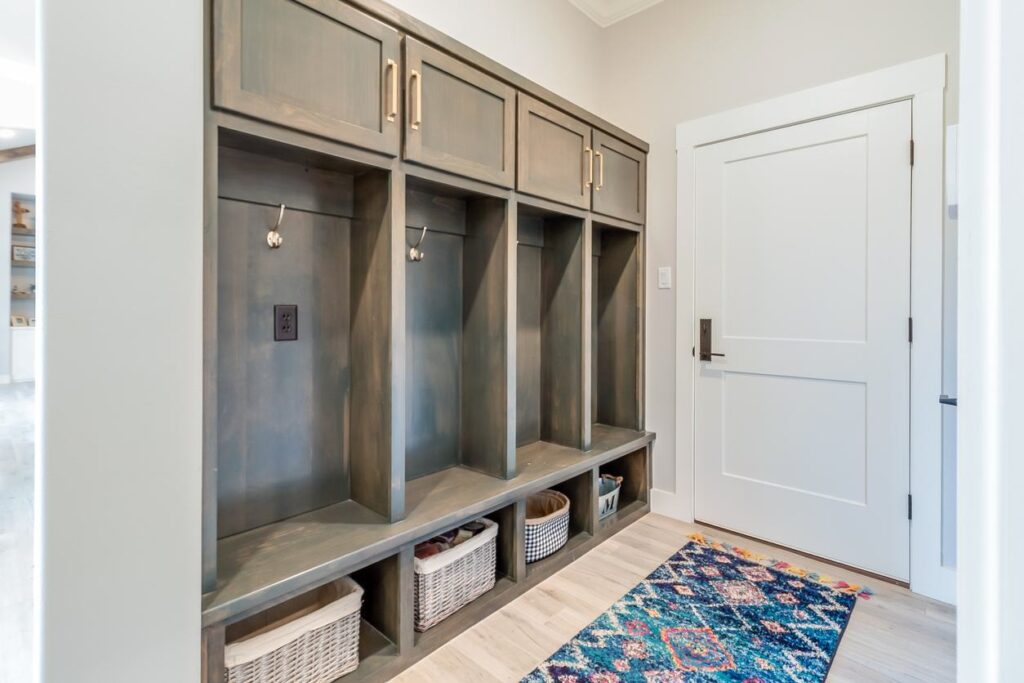 If your home is large enough to accommodate a mudroom, chances are this is the ideal location for a drop zone, as that's the purpose of that room. It exists to be the dirty room in the house where everyone throws off their dirty shoes.
Prepare your mudroom to become a drop zone by placing a rug on the ground that you don't mind getting scuffed up when people clean off their boots and storage shelf with labels so each family member knows exactly where their shoes belong.
For autumn and winter apparel, install coat rack or wall-mounted coat hangers so coats and other bulky items have a clear and obvious place to go. You may also consider adding a basket or rack specifically for keys, wallets, and other essential items so you don't need to go searching for them on your way out.
Garage Drop Zone
A lot of the advice for creating a drop zone in your garage is similar to that for a mud room. Because this area is outside of your home, it's a great place to store muddy or dirty shoes and wipe off Fido's wet paws before heading inside. In addition to storage shelves and baskets, you might consider including an area for miscellaneous belongings, such as dog leashes, ball caps, book bags, and any other item you use regularly. For these items, consider storage that hangs on the back of doors, so that you can capitalize on available vertical space.
Small Drop Zone Ideas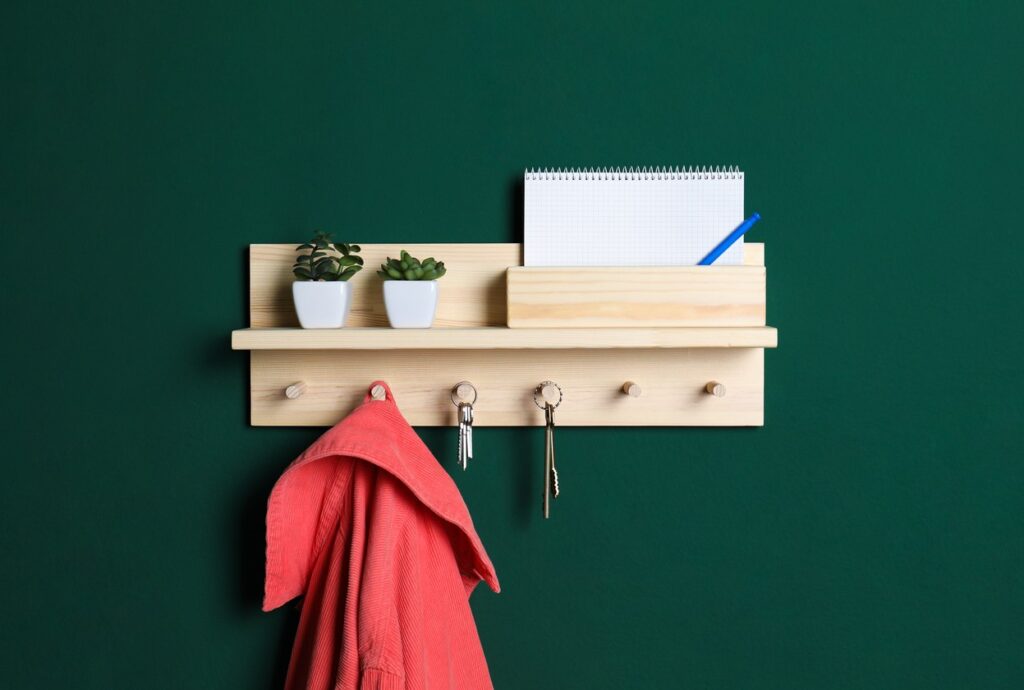 While a drop zone can be an eloquent piece of woodwork, it doesn't need to be anything extravagant to prove effective. A basket on an entryway corner table or a small shelf with a few key hooks on the wall can go a long way to organizing your household.
Most houses, apartments, and dorms come with built-in coat closets, which act as default drop zones, since they offer a place of secluded space for you to organize many of the things we've talked about in this article.
Self Storage to Ease Your Burden
Whether you're looking for a creative way to add new space to your home or desperately need to find a way to stop misplacing your wallet, drop zones are a great addition to any home. When you're ready to make the change, Self Storage Plus is in your corner and ready to help make the transition as smooth as possible. Store just a few boxes of old documents or the contents of an entire room as you renovate your home to build a mud room, no matter your needs we have space for it all.
Find your nearest Self Storage Plus location and connect with our knowledgeable storage professionals to see how renting a unit can help you take control of your space at home. With a variety of storage unit sizes, customer-focused amenities, and convenient storage locations, we pride ourselves on being more than just a storage company. Self Storage Plus is structured around helping people during life changes, and giving our customers and investors Room to Pursue Life.
We can't wait to get started down this journey together, so you can feel the relief and simplicity of having a little more space in your life.