Home > Blog > Motorcycle Storage Solutions: What You Need to Know
Motorcycle Storage Solutions: What You Need to Know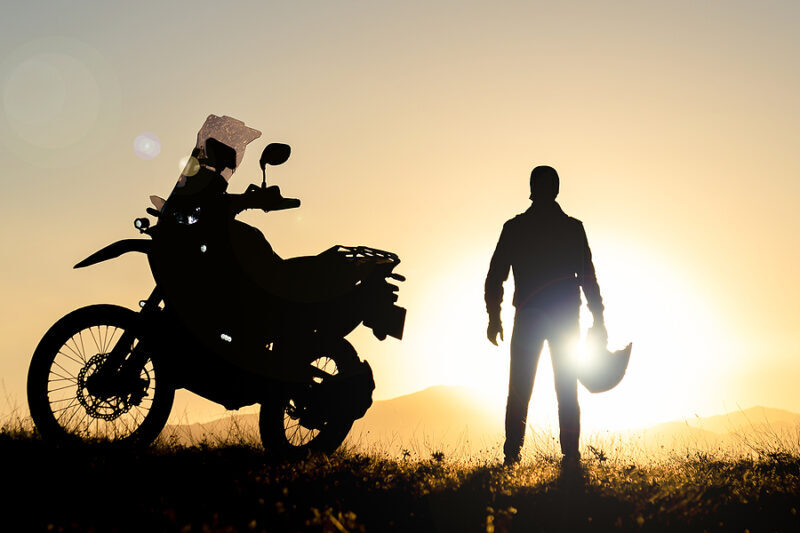 Your motorcycle is your prized possession. It's one of your favorite ways to get out on the open road — feeling the sun on your skin and the rush of the air as you enjoy the freedom. It can also be one of the most expensive purchases in your life, so you want to take good care of it. That means storing it properly when not in use so you can keep it in its best condition.
Of course, when it comes to storing your motorcycle, doing it correctly can be a little tricky. Follow our tips below to keep your bike in top condition for many years of happy riding.
Tips for Storage for Motorcycles
Look for the Right Storage Facility Features.
For many people, storing a motorcycle on your property can be difficult, especially if you live in an apartment or during the cold, snowy, winter months. If you live in the Greater Washington, DC and Baltimore, MD areas, finding a secure storage facility should be a priority.
Look for locations with these storage features:
Climate control: You'll be able to keep your motorcycle in a space where temperature fluctuations are kept at bay to prevent rusting.
Multiple layers of security: The property should have on-site management, video surveillance, gated access and units with individual alarms if possible. All of these features go a long way in protecting your unit from theft.
Drive-up access: This feature will make for easier loading and unloading when you're ready to get your bike out for a ride.
Convenient hours of operation: You may want to get your bike out for an early ride or put it away later than planned. Facilities with extended hours of access make grabbing your motorcycle when you need it that much easier.
Know What Storage Unit Size You Need.
If you're only storing your motorcycle, self storage facilities like Self Storage Plus offer 8×8 drive-up units. Some locations even offer motorcycle storage units with a convenient trickle charger. However, if you plan to store other items from your home or more than one motorcycle, you'll need something a little larger. Consider a ground or exterior unit like a 10×10 or 10×15 storage space.
Look for the Right Price
Your budget should also play a major role in your search for motorcycle storage solutions. Look at a few different options around you so you can better compare facilities and unit sizes to your allotted budget. Many locations also offer monthly specials, especially if you or your spouse is in the military.
Make Sure Your Motorcycle is Ready for Storage
Whether it's the end of the season or you're traveling for work for an extended period, preparing your motorcycle for long-term storage is imperative. To keep your bike in good shape, follow these steps:
Tires will slowly leak in storage, so you'll want to fill them to their maximum PSI first. You don't want to come back to flat or damaged tires.
Check the coolant system for any leaks and make sure the antifreeze mix is fresh. This will keep your bike functioning as it should after sitting in storage for a while.
Take good care of the battery. Like with any vehicle, your motorcycle battery can die when it sits unused. If it has a lithium battery, allowing it to drain could prevent it from ever charging again. If you can, remove the battery and place it on a trickle charger or lender so it doesn't completely lose its charge.
Find Motorcycle Storage Solutions with Self Storage Plus
No matter your reason for storing your motorcycle, self storage is a great way to keep it in perfect condition until you can ride it again. If you want to ride your motorcycle to great places, you'll need a great place to keep it, and Self Storage Plus can help.
Our car and motorcycle storage options at several of our locations offer convenient gated vehicle storage with keypad and monitored access for easy yet secure access. If you'd rather have your vehicle in an enclosed space, your prized possession can be stored in our 8×8 drive-up units with a roll up door. And some of those units come with convenient trickle chargers to make sure your battery will come to life when you're ready to ride again.
Get started by finding a Self Storage Plus location near you!