Home > Blog > Moving Out Checklist
Moving Out Checklist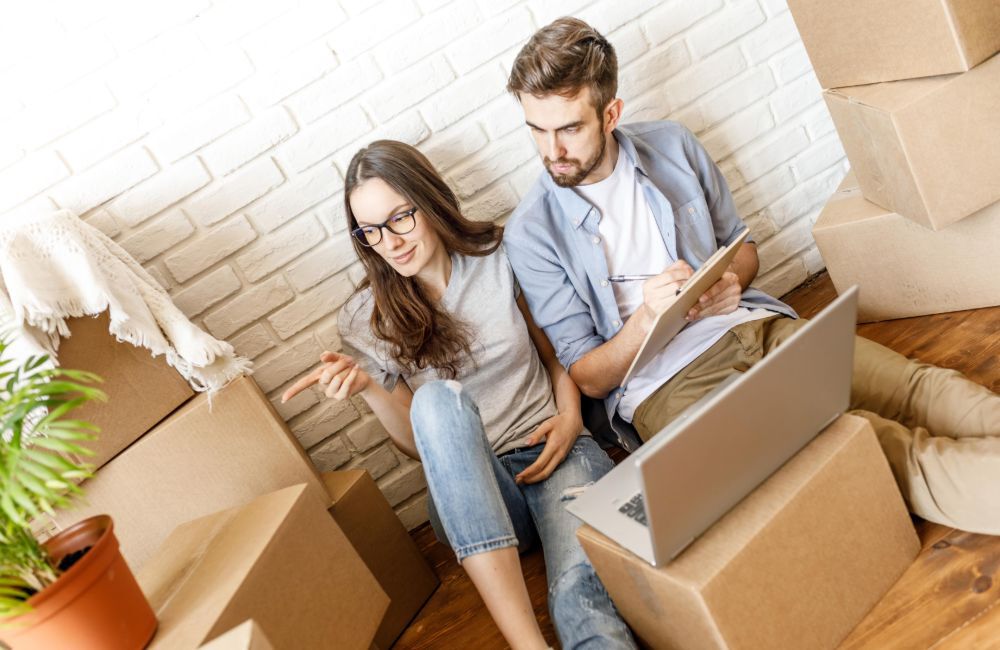 Since many people choose to move during the warmer weather, that means leases will be up, and we'll all begin moving again. A question that lurks in every apartment dweller's mind is how to get the security deposit back.
This is a moving out checklist that list six steps to take during the moving process so you can get your security deposit back.
Moving Out Checklist to Get Your Deposit Back
1. Provide a notice to your landlord.
Hopefully you already know the terms of your lease and what is required before you move out. If you don't, now is the time to review them. Your landlord may require notice as much as ninety day before you move out.
If your landlord or leasing company is on site, deliver the notice in person. Ask them to sign a copy for your records. If they are off site, mail it with a return receipt request.
2. Assess any damage and make a plan.
If your landlord is responsible for making repairs during your rental agreement, make a list of repairs and get it to them before the final walkthrough. If you aren't sure what they will cover, reach out to them and find out. That way if you have damages they will not cover, you can make a plan to fix them before your moveout date. If there is anything left unfixed, your landlord can take the cost of repairs out of your deposit.
3. Book your moving truck ahead of time.
Because spring and summer is a popular time to move, moving companies can completely book up. Try to schedule your rental at least a few weeks in advanced — a month is best. If you have a gap between moving out of your old place and into your new one, rent a storage unit to keep your belongings in the meantime. Then make sure you have your truck scheduled for a second day to move your items into your new home.
4. Start packing.
Next your move out checklist you should start collecting boxes and packing supplies, and begin packing non-essentials first. When moving day gets closer, pack away everything except the items you will need for your final week. As you go through the packing process, decide if there are any items you want to throw away, donate or put into storage. If you're downsizing, this is particularly important.
5. Clean and complete repairs.
This is the most important part of how to get your deposit back. Move out cleaning can take awhile, so make sure you leave yourself plenty of time.
Moving Out Cleaning Checklist
Mop all hardwood floors.
Fix any tears, stains, or burn marks in the carpet if you can.
Repair or replace broken tiles.
Vacuum thoroughly.
Wipe down walls and ceiling fan blades, paying attention to areas above heaters and vents.
Remove all nails and screws and patch over the holes.
If you painted during your lease, repaint according to your lease requirements.
Clean windows
Repair or replace blinds and curtains if they are listed as your responsibility.
Clean cupboards, sinks, countertops, stove, dishwasher and exhaust fans.
Clean out the refrigerator.
Sanitize the tub, toilet and sink.
Make sure the toilet is functioning properly.
Check fire detectors and carbon monoxide alarms.
Replace any burnt out or broken light bulbs.
When you finish cleaning, take photos of each room for your records.
6. Lock up and head out.
Once you do a final walk through to make sure you didn't leave anything and everything is clean, lock up. If you have a leasing department, drop your keys off in person. If you rent from an individual, schedule a time to return the keys, unless they plan to come by once you finish loading the moving truck. Ask when you might receive your deposit back, then mark your calendar to follow up.
Keep Your Extras in a Self Storage Plus Unit
During the packing process, you may find that you have possessions you don't need right now but don't want to get rid of. Keep them for a later date in a Self Storage Plus storage unit. You can rest easy knowing that our facility offers 24-hour video recording and computerized access.