Home > Blog > The Big Move: Your Checklist to Moving to Another State
The Big Move: Your Checklist to Moving to Another State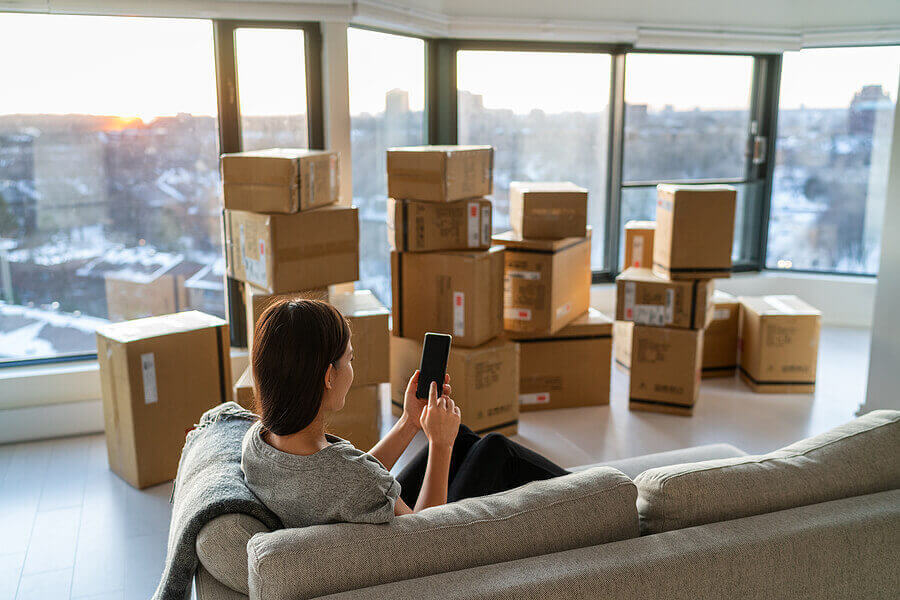 "Be well, do good work, and keep in touch." —Garrison Keillor
Moving is an exciting time. Whether you're moving for a job, for family or just because you like the area, this is a new adventure for you. However, when you're moving out of state, the stress can be overwhelming. From scouting out your new town to making a packing plan, we've put together a checklist of moving tips to help make the process easier for you.
6 Tips for Moving Out of State
Take a trip to your new city before you move. Gaining some familiarity with your soon-to-be surroundings can help you feel more comfortable with your new city. If you can, bring a guidebook with you or a list of recommended sites to see and places to try. You may also want to check out the city's visitor center for more information. Moving for work? See if anyone from the new company has some suggestions for you.
Budget for your home and move. If you're moving to a big city from a smaller town, the cost of living may come as a shock. You may want to rent some place smaller until you can get a better feel for your new city. Then, once you feel like you're ready to find your dream home in the city at a price you can better understand, hire a realtor who knows the area well and can help you with all of the legal paperwork. Of course, when you're budgeting for your new home, don't forget to take moving costs into account. If you're hiring professional movers, the average cost of moving out of state is about $4,900. If you're not hiring movers, you'll still need to budget for moving supplies, a truck rental and various expenses. And don't forget: if you're moving for a job, check with your company to see if they offer any kind of coverage on your moving expenses.
Find the right moving company. You don't want moving day to arrive, only to find out your movers are unreliable. Instead, research moving companies well in advance. Look at reviews on Google and Moving.com's Moving Company Directory. Once you find three or four possible contenders, contact them for a quote. They should request an in-person inspection or video footage of your belongings for a personalized quote — if they don't, that can be a red flag. If none of the moving companies you look into feel right to you, you can always consider moving yourself. Just remember to weigh the stress of moving by yourself as part of the comparison.
Decide on a packing plan. Your packing plan should include both a timeline and an order. Start with non-essential items, like books and décor, and try to begin packing about a month in advance. Also, be sure to donate any items you no longer need, so you don't have to worry about packing and shipping unnecessary objects.
Cancel and set up utilities. Reach out to your utilities company to let them know you're moving. Do you already have your new address? Schedule a transfer or set up an installation date on or right after moving day. Be sure to forward your mail while you're taking care of utilities, as well.
Let your friends and family know you're moving. Chances are you won't be able to visit everyone you want to in person — especially when we're still trying to social distance. Instead, send an email or group text with all your updated information, including your new address and anything else you want them to know.
Make Your Move Easier with Self Storage Plus
Self Storage Plus is here to help make your transition to the greater Washington, DC and Baltimore area even easier. If you're moving to the area but still waiting to find your dream home, we can help you keep your items in a controlled place while you look for more space. Our storage facilities throughout the area offer climate control, drive up storage, safety and security measures and more. You can feel confident entrusting your items to us, knowing that our Resident Managers are on the premises at all times and we don't offer long-term contracts. Once you find your dream home, your storage unit is the perfect place to keep seasonal items you don't need all the time.
Ready to get started? Find a self storage facility near you today!