Home > Blog > Where to Live in Baltimore
Where to Live in Baltimore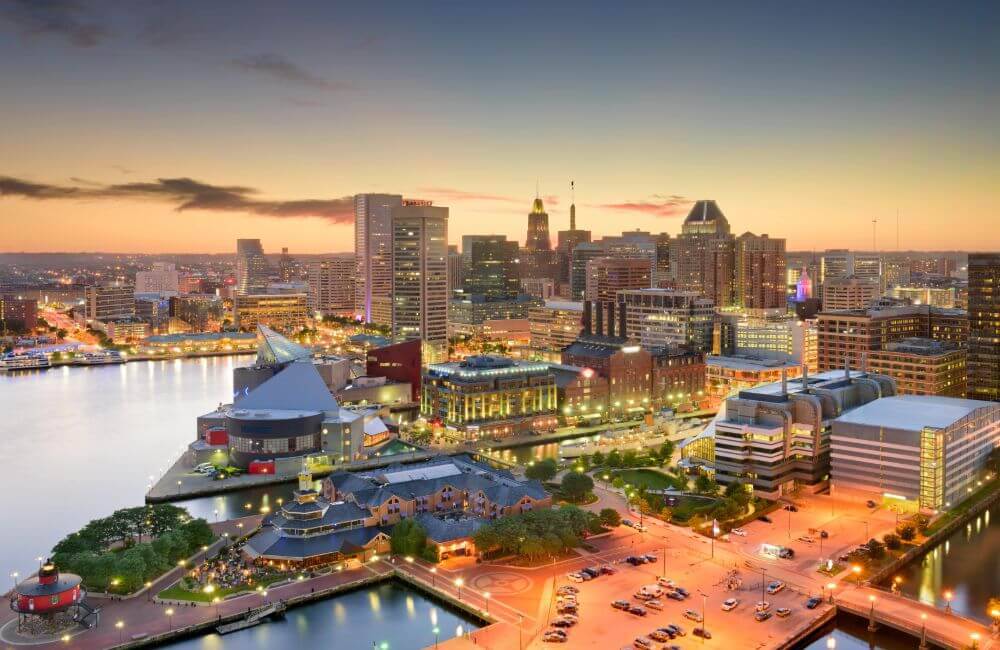 If you've never called Baltimore your home before, you may not know where to start looking to put down your roots. Looking at the area cost of living and crime rate isn't always going to give you the best insight because with Baltimore, it's all about the neighborhoods. If you want learn which Baltimore neighborhoods or suburbs are the best to live in while working in or near the city, read our list below!
5 Best Places to Live in Baltimore
As a nearby suburb of the city, Ellicott City is one of the best places to live in the area. With a population of more than 72,000, it's densely populated with a true suburban feel. Ellicott City offers highly rated public schools, job possibilities, outdoor activities, restaurants and coffee shops so you never have to leave — but if you want to, downtown Baltimore is only 25 short minutes away.
Columbia is another suburb less than 30 minutes from Baltimore, voted as the #5 city to raise a family in the US thanks to the highly rated public schools, diversity of residents and employment rate. If you're planning to raise a family in the greater Baltimore area, Columbia is worthy of your consideration.
If you'd rather live in the city rather than a suburb, you can't do much better than the #1 rated neighborhood in Baltimore. Butcher's Hill emanates a trendy, urban feel, so many young professionals find themselves drawn to the area. Should you choose to make this Baltimore neighborhood your home, you can look forward to a very short commute and an active night life scene.
Just thirty minutes north of the city is the quiet yet trendy town of Towson. Whether you're a young professional with a focus on your career or your focus is on raising a family, you'll find a good balance in the #1 place to live in Baltimore County. Here you'll get a mixture of urban and suburban, offering something for everyone.
Tucked away near both Ellicott City and Columbia, it's easy to see why many of the suburbs here are some of the best in the greater Baltimore area. With over 26,000 residents, Ilchester seems to be where many families want to settle down and buy a home. With many jobs located in the suburb or within 30 minutes, a short commute and many career options are appealing features of this community.
Make Your Baltimore Move Easier with Self Storage Plus
If you've found your new home in one of the many Baltimore neighborhoods or suburbs, make moving in a breeze with a self-storage unit near you. If you feel intimidated by your big move, Self Storage Plus has a free Moving Guide and Packing Guide to make the process easier. And should you find yourself between places while you wait for your dream home to be ready, we offer a multitude of storage features for your belongings.
Find a conveniently located storage unit in Baltimore today.