Home > Blog > How to Add Value to Your Home on a Budget
How to Add Value to Your Home on a Budget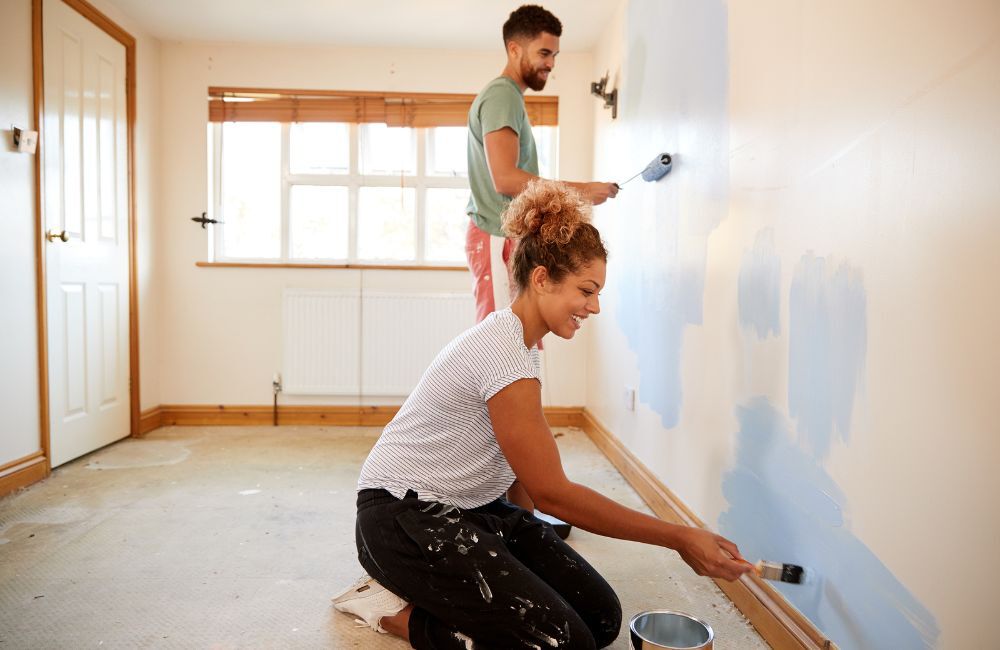 We all want our homes to be up to date and visually appealing. Of course, most of us don't have an unlimited budget to create our dream home. If you want to create your dream home and increase its value, there are some DIY projects you can complete without breaking the bank. Check out these home improvement ideas on a budget.
Inexpensive Home Upgrades for Any Budget
Paint
A new layer of paint can cover a multitude of sins in any home. Old, worn-out kitchen cabinets? Paint them white for a new, clean look. Dated bedroom walls? Add a pop of color with an accent wall and paint the others with a neutral shade.
New hardware.
Most homes have generic hardware like doorknobs and sink faucets. Swapping out that old, bland hardware with something more your style is both inexpensive and fast. You also have the ability to tie in the era of the home.
New outlet and light-switch plates.
Outlet plates and light switches are something in your home that you frequently use, and that means they become dirty and stained over time. To dress up the room a bit, replace the old plates with new ones, or paint the old ones to match the wall and blend in a bit more.
Add shelving for additional storage.
Shelving creates extra storage as well as something to breakup blank walls. If you don't want the expense of a full bookshelf or storage rack, add a panel of floating shelves to create a similar look.
Swap out new lighting fixtures.
An old lighting fixture can feel dated and dingy. To bring a room back to your style and current trend, consider exchanging the old one for something new.
Update windows.
Windows without framework can look plain and flat. They can also feel very small in a room. You don't have to spend an exorbitant amount on fixing it. Add a frame with simple molding and a new apron.
Hide eyesores with artwork.
Things like thermostats can be unattractive to look at, especially when you've put so much work into the look of your home. A simple piece of artwork can hang over it, concealing it from view while adding some décor to the room. Just be sure that it doesn't disrupt the temperature sensor.
Create Space in Your Home with Self Storage Plus
Another way to improve the look of your home is to declutter the spaces that are becoming overwhelmed with items. When you need to open up some space, turn to Self Storage Plus. We offer a solution for homeowners that have belongings they aren't ready to part ways with quite yet. Need help figuring out how to pack your boxes? Our packing and storage guide can give you some direction. And if you want to make the most of your storage space, follow our storage guide.
Find a self storage location near you in the greater Washington, DC and Baltimore area!